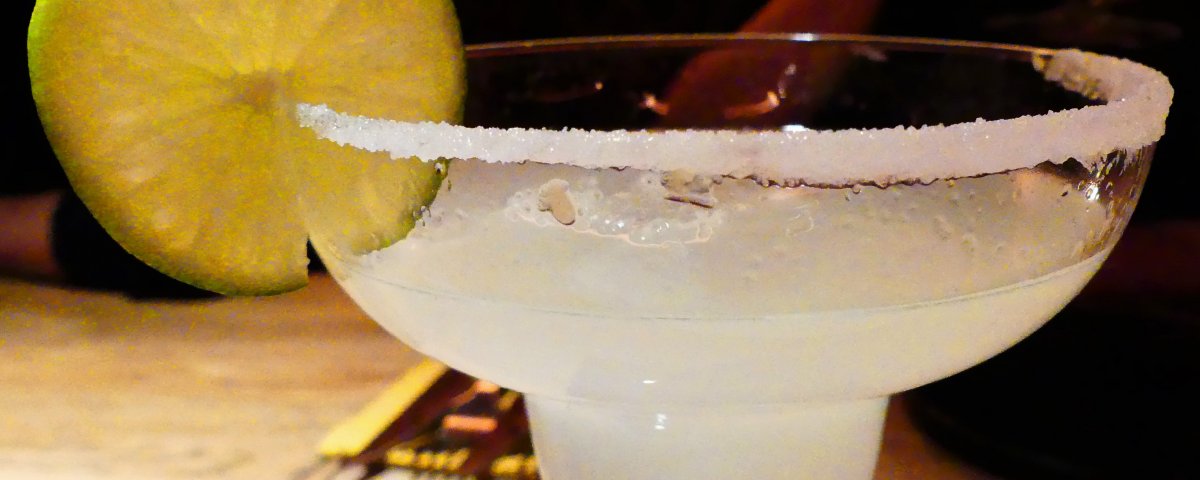 UPDATE: Popocatepetl: Forever closed in Arnhem 🙁
Did you come across the 'New Mexican In Town: Popocatepetl' promo's in Arnhem? The announcement of the new restaurant on the Gele Rijders Plein buzzed the town.
We tried almost everything on the menu, so we know what we are talking about. Yes, that is how far we go to please our readers! 😉
Mexican 2.0
Most Mexican restaurants  greet you with bright colours and heavy 'Mexican' decorations on the wall such as sombreros and colourful nicknacks. At 'Popo' you won't find any sombreros. It has a more modern look and feel. This is a real makeover '2.0' for the 35 year-old brand, which will be implemented in all seven existing restaurants.
Besides, the style might be familiar for those who are no stranger to the bar/restaurant Stan&Co  next door, since it has the same owner. This style always make the places busting with guests as you can see at Stan&Co.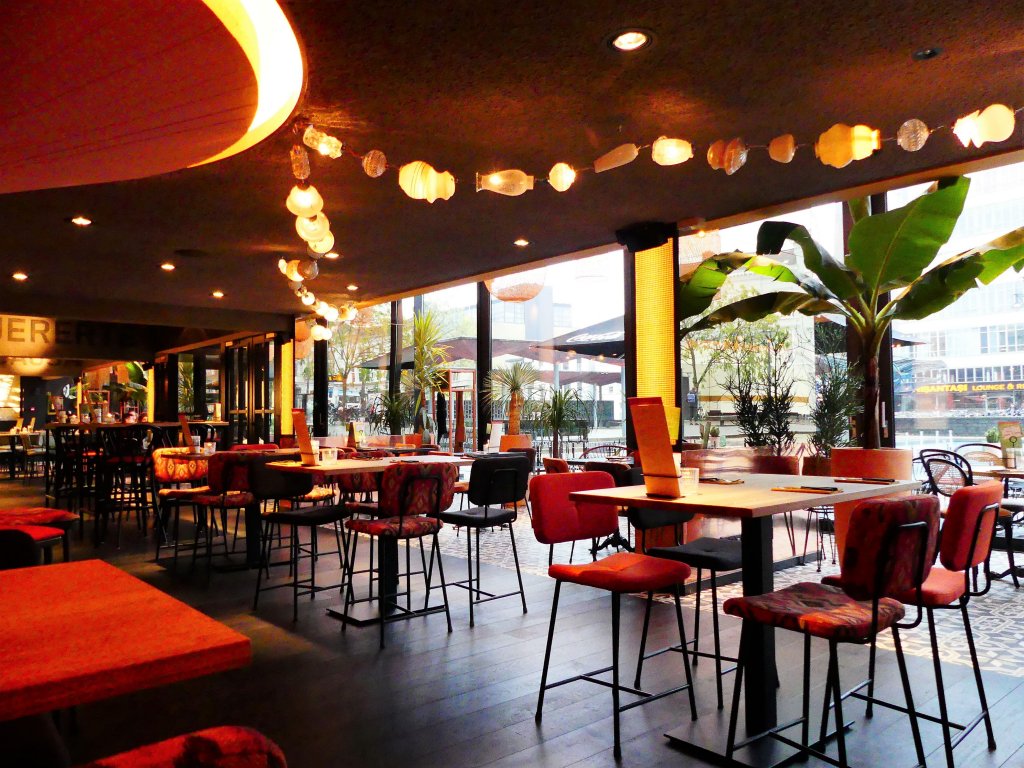 Tasting the Menu
As mentioned before, we tried almost everything on the menu. That was really tough! When the starters hit our table, we didn't know where to begin! Not trying to look greedy, we slowly filled our plate with little bit of everything: crispy calamari, marinated salmon, sticky chicken wings and roasted peppers. Everything was so delicious! Looking at the topping of the thinly sliced beef and guessing, it must be larvae of some sort. We gathered our courage and decided to give them a try. It turned out to be fried rice. Pfew!
After a second plate of starters, we knew for certain that every single one is good. While we filled our belly's with some nacho crisps, cocktails and wine, they cleaned the table and prepared our main course.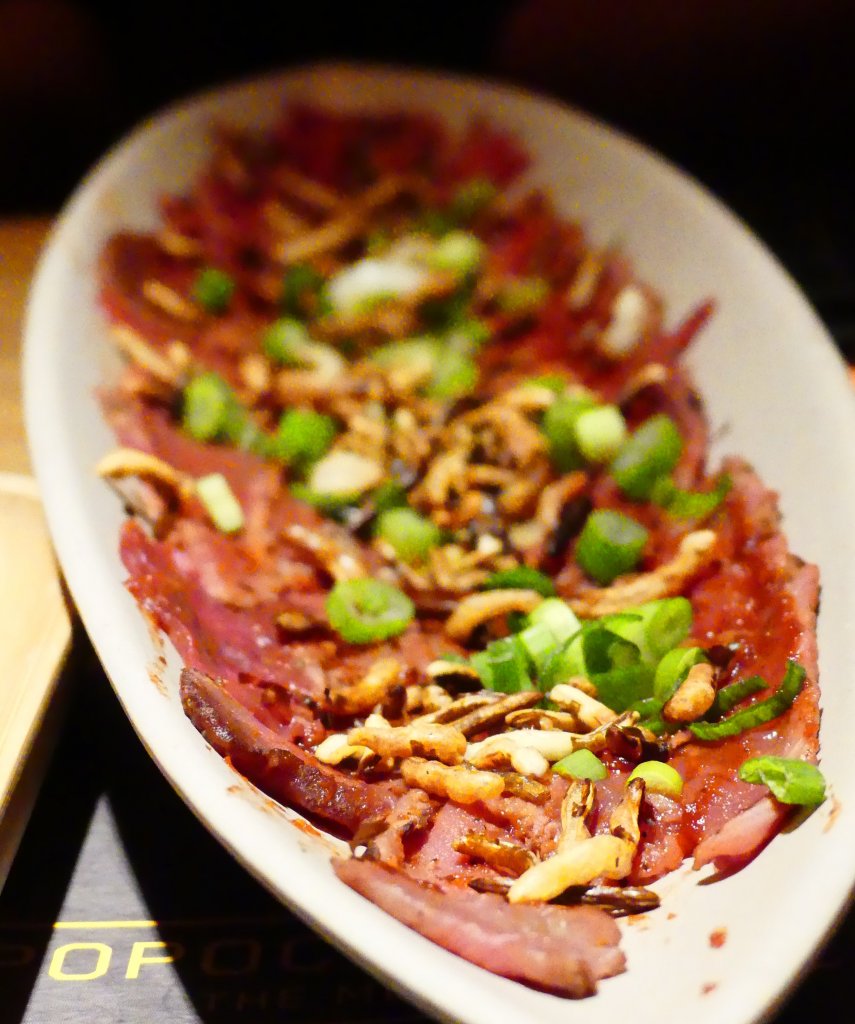 The main Course
After some chit chat, they served our main course. We tasted the spicy lam stew, tasty cod, enchilada, fajita and burito. Furthermore, we combined them with the sauces, which were very hot. Fortunately, we just ordered a margarita to extinguish the heat.
Since the menu has so many mouthwatering dishes, you can always choose to  share with your +1 or friends. Honestly, why should you stick to one dish if you can try multiple!?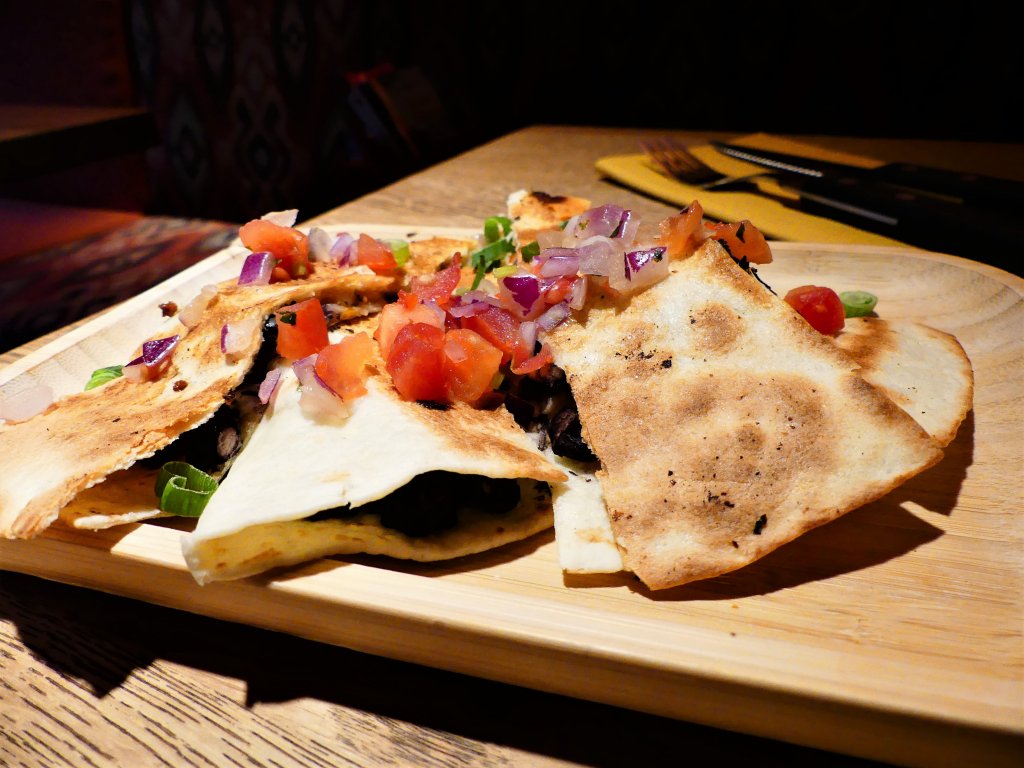 Room for Desert?
To make clear, we shared our dishes with a lot more people, so that the plates always left the table empty.
Even though, we felt completly filled-up, we were curious about the deserts. When they arrived at the table, we all found a little extra space in our belly's for the churro's, corn flan & ice cream (surprisingly delicious!) and 'popo de volcano' that is set on fire at the table.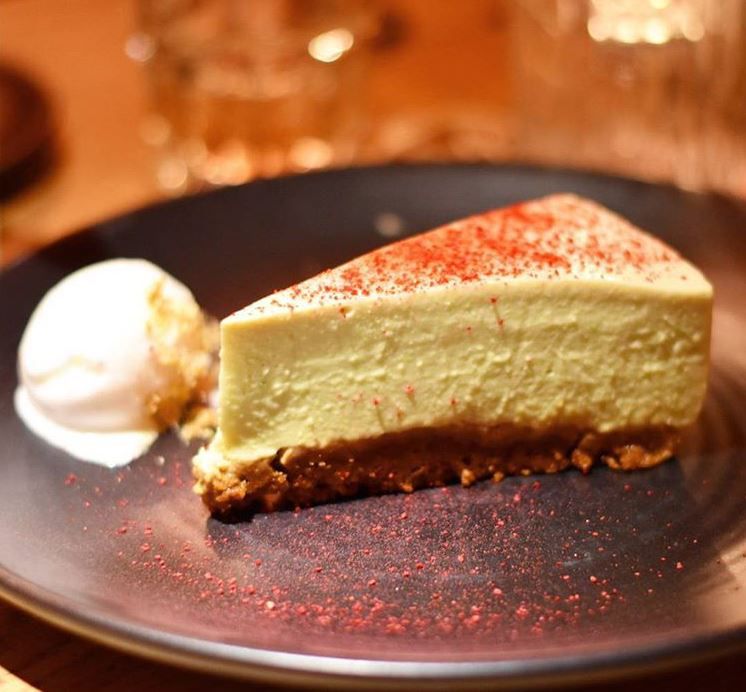 See You Soon Popocatepetl
We had a great time at Popocatepelt and will be back soon for snacks and cocktails. Moreover, I am looking forward to the summer, when Popo has a huge terrace of 160 seats around the AKU fountain.
Popo Website
Popo Facebook
Popo Instagram
Do you want to get a review about your restaurant too? Contact us at arnhemlife@gmail.com
After diner I felt like Joey Tribbiani 😀
Check out these food blogs of ArnhemLife too!