How did we start?
The lack of English information about Arnhem bothered founder Petra Dielman so much that in 2015 she decided to start a blog with information about Arnhem from a 'local point of view'.
A year later, the international art manifestation Sonsbeek'16 transACTION was organized in Sonsbeek park. As a result, many murals appeared in the city. They are beautiful and we wanted as many people as possible to see them. This is how our first tour was born. This 'Street Art Tour' is still one of our most popular tours.
Since then, other murals have been added to the walls in the city, making our city walk murals ever-changing and always interesting.
Our passion is to share information for people who are interested in Arnhem: expats, tourists, students and residents. The way we like to share this information most is through city tours and blogs.
The tours we offer are great for corporate events, schools, friends or family gatherings.
We can tailor make any tour to fit your needs. For example, a customer wanted a bus tour in Arnhem for his group of 100 people, so we created one for him.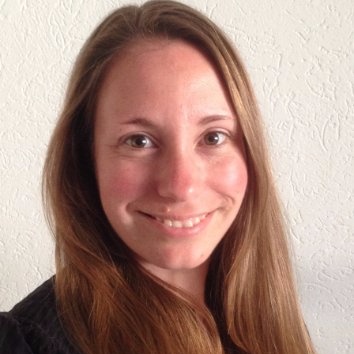 Petra
Hello, my name is Petra Dielman, founder of ArnhemLife. If you book a tour or have a question, I will probably answer you. I love taking care of people and striving for the best customer service possible. I'm proud of the reviews we've collected over the years and hope you'll leave one after booking one of our tours!
I am an Airbnb host, a member of the street names committee in Arnhem and I like to visit other cities to photograph the most beautiful places.
I'm also an ArnhemLife guide. My specialty really comes forward during a Street Art Tour. I also know many fun facts and tidbits about Arnhem that I would like to share with you.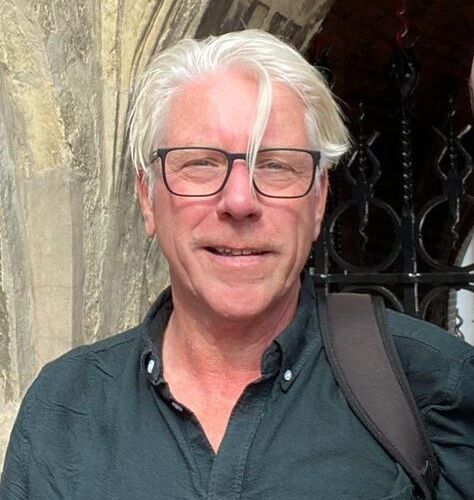 Ruud
If you book a battle of Arnhem tour I could be the guide: Ruud de Bie born and raised in Arnhem. I'll take you to places in Arnhem, Oosterbeek and/or Wolfheze where
much happened during the September days in 1944.
Using photos from 1944, among other things, I show details on location that people would otherwise pass or drive by. At locations in Oosterbeek / Arnhem where it is now quiet and peaceful I tell you
stories of the battle on site in September 1944 during the Battle of Arnhem. Where did they cross the Rhine? The house of Kate ter Horst (Angel of Arnhem).
Do you have specific questions regarding persons or army units from that period? I'll find out and take you to the places where they fought back then. I hope that you
at the end of the tour you will have a broader view of the course of the Battle of Arnhem. I will certainly not be complete, but there will certainly have been more insight.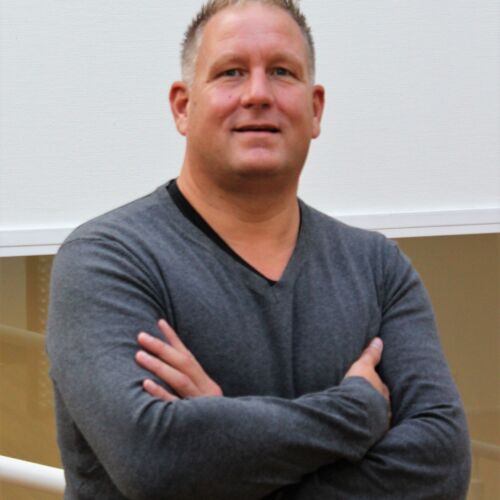 Frank
My name is Frank. I was born and raised in Velp and grew up with stories about the Second World War and the city of Arnhem. In addition to the Battle of Arnhem Tour, I also give other city walks. I worked for a long time on the Korenmarkt, Arnhem's entertainment square, and I am now working as a team leader for Education in the MBO.
The interest in the city of Arnhem and Market Garden stems from my family. My grandfather and grandmother fled the city with their family in the aftermath of 1944. Later they came back to make a case for the reconstruction of Arnhem. My family
father's side stayed in the city, and lived in one of the suburbs near Burgers' Zoo.
The knowledge gained from my family and my own insights provide the fascination to transfer this to other people who are interested in our beautiful city.
I look forward to traveling with you and getting to know you a little better about our city in all its splendor.
Willem
Hello, my name is Willem Huetink and I have been a guide for ArnhemLife since 2021. I am a historian, former history teacher and naturally interested in the history of Arnhem. My specialization is the 19th and early 20th century. I have also published about that.
I am editor of the Arnhem Monument Series. For ArnhemLife I guide the Market Garden walk and the Street Art tour. But of course I can also provide other walks in Arnhem. After all, there is plenty to see and tell about our beautiful city. Customization is therefore always possible.
My other passions are wine and music. I have completed the Wine Academy and provide wine tastings and workshops on wine tasting through my Bureau for Wine Affairs. And I play bass guitar in several Arnhem bands.
Hopefully we'll see each other soon!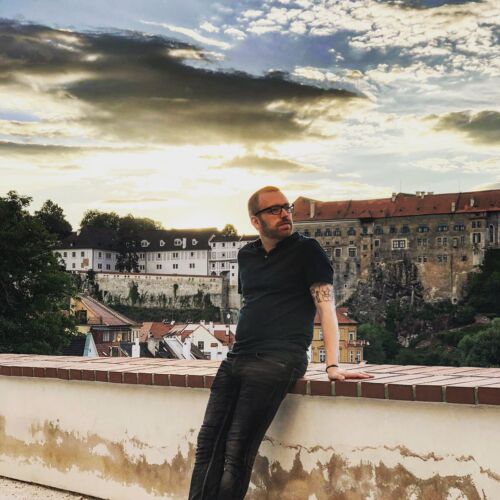 Niels
Hello everyone, my name is Niels Borgonjen. After living, working and discovering in Prague for a few years, I have been back in beautiful Arnhem since July 21!
You may meet me on one of the following tours: Street Art and Highlights of Arnhem. Often these tours are a bit combined when I do it, because I like to tell a lot and enthusiastically. It will be a fun tour anyway! Hope to see you soon at one of the tours.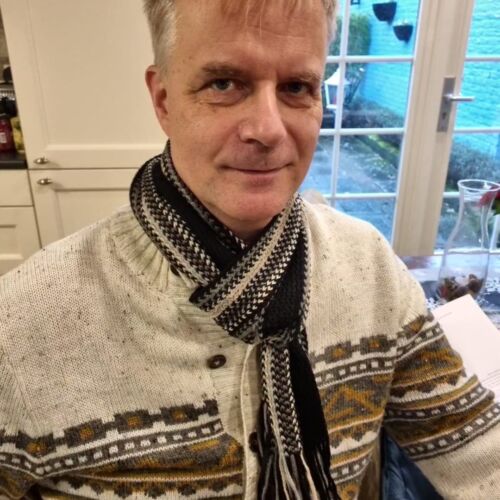 Bart
My name is Bart Steenkamer, I was not born but raised in Arnhem. I have lived in Arnhem since I was a child, for the most part in and around the center. I have a great passion for history and I like to pass that on to people. Arnhem is a fantastic city to tell about and to show things. History, crime, culture, nature, Arnhem is full of stories.
We might meet when you book a Battle of Arnhem tour, Crime tour or battlefield 1813 tour.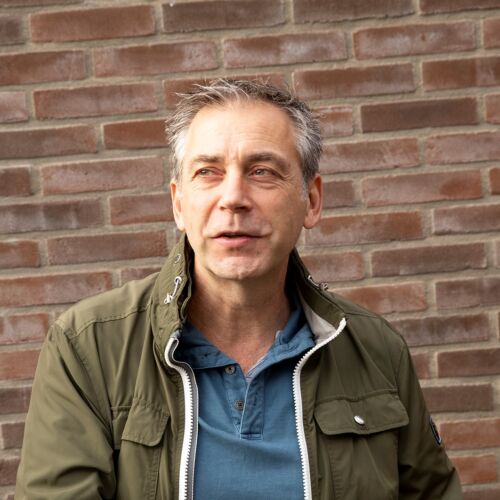 David
Hi, my name is David van Buggenum. Ever since the early 80's I've been interested in the events that took place during the Battle of Arnhem in September 1944. Over the years I was lucky enough to meet many of the veterans who used to visit the area (and our house) each September for the commemorations.
Being born and brought up in Australia, and thus able to speak English helped me to make those contacts. Through recorded stories, correspondence, documents and photo's this resulted in two books covering the story of B Company – 2nd Parachute Battalion at Arnhem. I find it rewarding to combine the more personal/human stories of the men with the larger overall picture.
Apart from the above I'm interested in the remaining features in the landscape which have a link to the battle and can still be seen today. I can join you for a battle tour in both the English as the Dutch language. As I live locally I know the area well.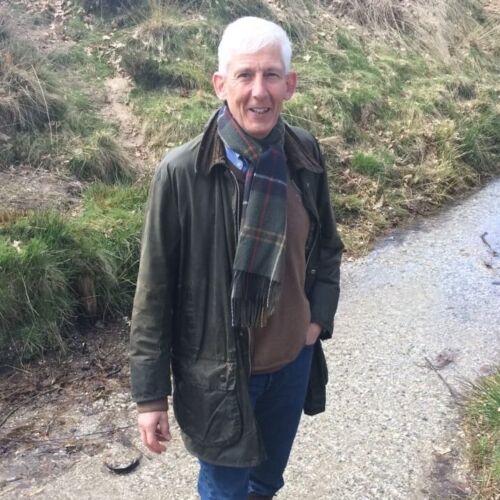 Thijs
My name is Thijs van der Laan, born and raised in Friesland, living in Doorwerth since 1982.
After a long career as an officer in the Royal Netherlands Army, I have been available since 2012 as a guide (for national and international companies) in the context of the Battle of Arnhem. I'm
entitled to wear the Dutch Red Beret, the symbol of the 11th Airmobile Brigade.
I am also a multiple veteran. During my career I have always had a special interest in (military) history.
In addition to working for Arnhem Life, I am also a volunteer for the Airborne museum in Oosterbeek and, as a board member, I am involved in several Airborne related organizations.
I do my tours on foot, by bike, on the MTB and with small groups in the car or with (mini)buses. In time ranging from 2 hours to all day.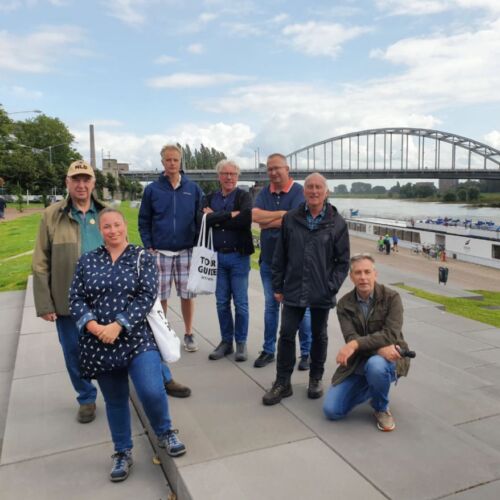 Do you know a lot about Arnhem architecture? Is fashion your thing and do you want to share your knowledge about Arnhem fashion designers? Do you have another interest that can produce a great tour? Please contact us at info@arnhemlife.nl and maybe you will soon be part of the ArnhemLife guides team.