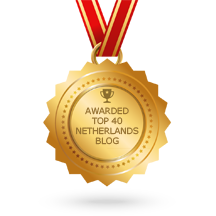 Audrey Hepburn Footsteps in Arnhem
If you look up 'Audrey Hepburn' online, what you might have done, you'll find a ton of information. About, for example, her acting career, starring in movies like Roman Holiday (1953), Sabrina (1954), The Nun's Story (1959), Breakfast at Tiffany's (1961), Charade (1963), My Fair Lady (1964) and Wait Until Dark (1967). Earning acting prizes throughout her career, she remains one of only 15 people who have won Academy, Emmy, Grammy, and Tony Awards.
Audrey also worked as an ambassador to the United Nations UNICEF. Her connection to UNICEF started in the 50's when she narrated two radio shows, re-telling children's stories of war. She might have recognized those stories because as a child, Audrey also lived in a war zone, in a city called Arnhem (the Netherlands).
Take a look here for the walking route.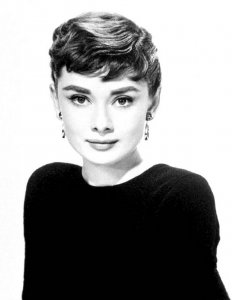 Audrey in Arnhem
This Audrey Hepburn walking route is about that time, when Audrey lived in Arnhem between 1939 and 1945.
As a young girl, aged 10 years old, Audrey's mother Baroness Ella van Heemstra moved the family to Arnhem. She hoped the Netherlands would remain neutral and be spared a German attack. Unfortunately this was not the case.
Audrey's grandfather Baron Aarnoud van Heemstra, who served as mayor of Arnhem from 1910 to 1920, lived at the beautiful 'Huis Zypendaal'. When the family moved to Arnhem in September of 1937, this is where they first stayed.
Audrey's Homes In Arnhem
Audrey's grandfather Baron Aarnoud van Heemstra, who served as Mayor of Arnhem from 1910 to 1920, lived at the beautiful 'Huis Zypendaal'. When the family moved to Arnhem in September of 1937, this is where they first stayed.
The next home was less of an eye catcher. The family, Audrey, her mother and two half brothers moved into the small home near Sonsbeek Park, to the Sickeszlaan. Now, it is a beautiful home (it was for sale not too long ago for €439.000. Can you imagine living where Audrey used to live?!) but it used to be a simple, small home, not really fit for a Baroness.
The family lived at this location for 3 months.
In December of 1939 Audrey and her family moved to the Jansbinnensingel. The location now is beautiful, looking out on the fountains and Roman statues. I'm sure is was nice back then too, but the people had other things on their mind. For example: in August 1939, 230 thousand Dutch men (18 y/o and up) were mobilized to join the army as an German invasion was upcoming.
The Start Of Audrey's Career
A place Audrey visited often was the theater in Arnhem. On May 9, 1940, Audrey attended a ballet performance of the Sadler's Wells Ballet in the theater. The star of the show is world-famous Margot Fonteyn. Audrey's mother Ella had contributed to the company so they would visit Arnhem on her tour through the Netherlands.
After the performance, the Baroness said a word of praise. Audrey then handed over a bouquet of flowers to the company director, Ninette de Valois. A day after the show, the German army invaded the Netherlands.
She is the most talented student of her group and from 1943 on may help with the ballet instruction. As the food shortage increases, Audrey weakens and has to stop taking lessons and instruction at the school. Later, she picked up ballet again and on January 8, 1944, Audrey herself performed in the Arnhem theater and danced as the star of the dance school to music by Debussy and Grieg. She participates in the illegal cultural evenings in Arnhem, the "Black Evenings" and also tries to raise money for the resistance with small performances.
Because an "English-sounding" name was considered dangerous during the German occupation the family used the name Edda van Heemstra after the Germans invaded the Netherlands in 1940. In 1942, Audrey's uncle, Otto van Limburg Stirum (husband of her mother's older sister, Miesje), was executed in retaliation for an act of sabotage by the resistance movement. He was not involved in the act, but he was targeted due to his family's prominence in Dutch society.
Audrey Hepburn And The Battle Of Arnhem
Before the Battle of Arnhem Audrey and her family moved to nearby town Velp. This battle was the largest battle in the Netherlands during WW2. It was fought in and around the Dutch towns of Arnhem, Oosterbeek, Wolfheze, Driel, and the surrounding countryside from 17 till 26 September 1944.
English troops came to the Arnhem area by gliders, they had to hold the Rhinebridge from the Germans, but it turned out to be a disaster (read more about the Battle of Arnhem here).
This lead to the destruction of Arnhem, and evacuation of 90 thousand Arnhem inhabitants.
In March 1945 the Germans recruited young women to work in the soldier's kitchens. Audrey is forced to hide in ter home for a month.
In April 1945 the allied forces liberated Arnhem. One day after her sixteenth birthday, on May 5th, the German surrender is a fact. To her delight, her half-brothers also return from the German labor camps.
After the war, mother Ella decided that Audrey should further develop her ballet talent.
Ella and Audrey decide to go to Amsterdam so that Audrey could take lessons with the absolute ballet top: Sonia Gaskell. With the move to Amsterdam, the Arnhem period of Audrey Hepburn comes to an end.
Audrey Hepburn Downloadable walking route
Are you interested in visiting the locations of where Audrey stayed as a child, where she found her love for dancing and where the Battle of Arnhem took place?
We offer a downloadable  walking route: Click here for the Audrey Hepburn walking route.
Contact us for details and tour prizes at info@ArnhemLife.nl if you are interested in doing other group tours, with a guide, too. 
We look forward to hearing what your favorite Audrey Hepburn film is!
Duration: 3 hours / 8,5 km
€21,50 p.p.
---
To book a tour contact us at:
info@ArnhemLife.nl
+31 (0) 6 133 688 77
All prizes are including 21% VAT/BTW.