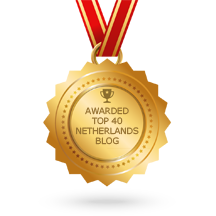 Student Tour Arnhem
Welcome National and International students! To make you feel more welcome to the city we would love to offer you the opportunity to join for a guided city tour in Arnhem.
Guide Petra will show you:
*Handy shops in town where you can buy anything from household items to pencils and phone chargers
*Budget restaurants
*Locations with good free WIFI
*Great suggestions where to get a beer/wine
*When and where there is a local (outside) fruit&veggie market
*Some beautiful murals
*Fun facts about the city
We need a minimum of 10 people for the tour to start. The groups have a maximum of 24 people. Make sure you are at the start location at Arnhem central station, outside, in front of the McDonalds. Please be there 5 minutes before take off.
If you are interested in this tour, it will be €12,50 per person.
€12,50 p.p.
---
To book a tour contact us at:
info@ArnhemLife.nl
+31 (0) 6 133 688 77
All prizes are including 21% VAT/BTW.
PLEASE NOTE
We advise to book this tour at least 48 hours in advance.
Be at the start location 5 minutes before departure.
Due to the changing Dutch weather it is important to make sure to be well equipped against rain and wind, and to be wearing proper foot-gear for walk.

CANCELLATION POLICY
Cancellations more than a week in advance costs administration fee of 15%.
Cancellation between a week and 48 hours prior to departure date costs 50% of the total amount.
Cancellation less than 48 hours prior to departure date costs 100% of the amount.
No show: no restitution