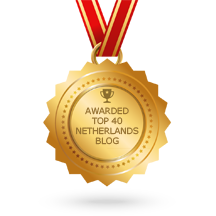 Corporate Event Budget Package
A corporate event is fun to do and ensures that a team is better able to work together after the activity. It improves team spirit and involvement with the company.
We are happy to arrange an event for you and your employees – in consultation with you. We offer various fun activities for groups with a minimum of 10 people.
In the Corporate Event Budget Package we offer:
-Lunch or (Dutch) High Tea at one of the many lunchrooms in Arnhem
-Guided city walk or Mural city walk with a local guide
-Dutch treat during the city walk
-A sharp price of €74,50 p.p. including VAT
If you are interested in booking a corporate event with us, please give us a call or fill in the contact form.
3 hours – 3,5 hours
€74,50 p.p.
---
To book a tour contact us at:
info@ArnhemLife.nl
+31 (0) 6 133 688 77
All prizes are including 21% VAT/BTW.
PLEASE NOTE
We advise to book this tour at least 48 hours in advance.
Be at the start location 5 minutes before departure.
Due to the changing Dutch weather it is important to make sure to be well equipped against rain and wind, and to be wearing proper foot-gear for walk.

CANCELLATION POLICY
Cancellations more than a week in advance costs administration fee of 15%.
Cancellation between a week and 48 hours prior to departure date costs 50% of the total amount.
Cancellation less than 48 hours prior to departure date costs 100% of the amount.
No show: no restitution
The following are walking, bike and bus tours of ArnhemLife: