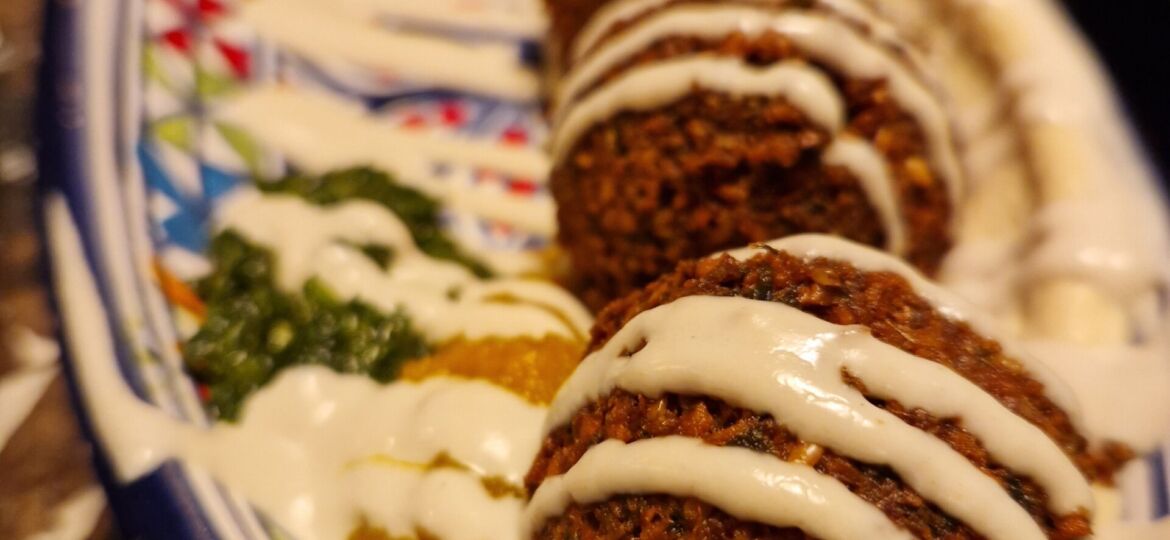 Find your vegan falafel in Arnhem at FLFL
If you love falafel then FLFL this is the place to be. You can eat vegan falafel in Arnhem at this falafel restaurant in Arnhem city center.
Have you heard of this healthy 'fast food' chain FLFL? No? Well, we hereby introduce this falafel restaurant to you.
Already 7 branches have opened in the Netherlands, with the latest addition being the store in Zwolle. In Arnhem you can find restaurant FLFL at Jansstraat 22.
We have tested the entire menu for you. Now you might be thinking, well, come on the entire menu!?! But… the menu is compact: at FLFL they really only focus on the falafel. The falafels can be ordered in a regular and large wrap, loose falafel balls, in/as a salad and gluten-free option.
Fresh products at FLFL
These are the best falafels we've ever had. You immediately notice that they work with many fresh products at FLFL! The fried balls are filled with mashed chickpeas and deliciously seasoned. The falafel owes its green color to a lot of coriander and parsley together with their secret spice blend which creates a delicious signature flavor. The salad with falafel was nice and spicy because of the red peppers. 
The wraps and salad come with the following sauces, which are all fresh, homemade and 100% vegan; hummus, amba (pickled vegetable sauce), green sauce (coriander & parsley), tahini (creamy sesame drizzle) and our fresh salad.
Try the FLFL falafels yourself
Have you never eaten falafels before? Then I would definitely recommend you try it! FLFL's falafels are also vegan, so extra healthy and full of vegetables. Great for when you feel like grabbing something tasty from the fryer but don't want to get a greasy bite. Guilt free snacking!
Who are you taking to FLFL in Arnhem?
Oh and you can also order the FLFL dishes 'to go' and have them delivered at home.
#Arnhem #ArnhemLife #FLFL #Adv