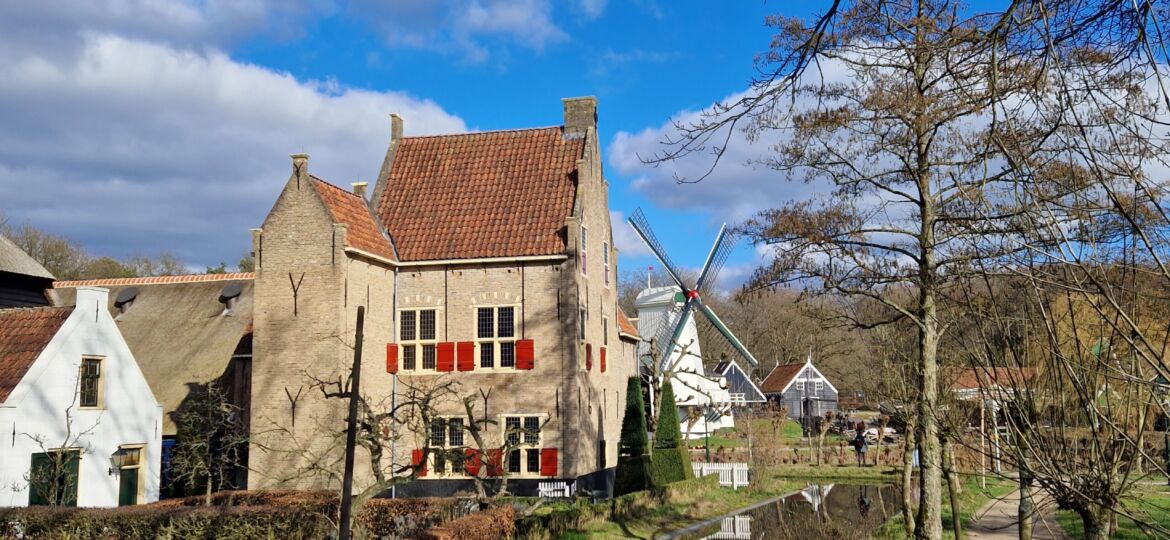 Take your Museum Pass to Arnhem
Where can you use this pass?
Discover the cultural pearls of Arnhem with your Museum Pass! This vibrant city offers a wealth of museums and cultural attractions that you can explore at no extra cost.
With your Museum Pass you can take an unforgettable cultural journey without having to worry about entrance fees. Step into the world of art, culture and history and be enchanted by what this inspiring city has to offer. Experience Arnhem in a whole new way with your Museum Pass.
Why purchase a Museum pass when you visit the Netherlands?
Tourists visiting the Netherlands should consider purchasing a Museum Jaarkaart before arriving as it provides unlimited access to over 400 museums across the country. With a single card, they can delve into the rich cultural heritage, diverse art collections, and historical treasures that the Netherlands has to offer. The Museum Pass allows travelers to immerse themselves fully in the country's art, history, and innovation, making their visit to the Netherlands an unforgettable and enriching cultural experience.
The Museum Pass costs €64,90 to use 1 year.
'Free' museums in and around Arnhem
There are many 'free' museums in and around Arnhem. Lose yourself in the Kröller-Müller Museum, located in the beautiful National Park De Hoge Veluwe (for which you have to buy a ticket), and admire the extensive collection of Vincent van Gogh, along with countless other masterpieces.
Next, head to the Dutch Open Air Museum, where you will be taken on a journey through Dutch history, from craft traditions to authentic buildings from different eras.
For lovers of modern art, there is Museum Arnhem, where high-profile exhibitions and contemporary works of art will certainly fascinate you.
Your Museum Card is also valid in the Dutch Water Museum. The Water Museum in Arnhem is a fascinating and educational museum that immerses visitors in the world of water. The museum offers interactive exhibits and activities to provide insight into the role of water in our daily lives, the water cycle, water management and sustainability.
And we're not there yet…
The literal highlight of Arnhem will be your visit to the Eusebius Church in the center of the city. Visit the caverns of the church, learn more about Hertog Karel van Gelre and take the elevator to a height of 60 meters to overcome your fear of heights on the two glass balconies, with a beautiful view of the city as a reward.
Near Arnhem, in Oosterbeek, you will find the Airborne Museum. The Airborne Museum in Arnhem pays tribute to the Battle of Arnhem during World War II. The museum features impressive exhibits and authentic artifacts to tell the story of the Allied airborne operation in September 1944 and commemorate the bravery of the British and Polish troops who fought for the liberation of the Netherlands.
There is another war museum in this list. Museum Bronbeek in Arnhem is a historical and cultural museum dedicated to the colonial past of the Netherlands, with a specific focus on the former Royal Dutch East Indies Army (KNIL). The museum displays an extensive collection of objects and documents that shed light on the life and history of KNIL soldiers and their relationship with the former Dutch East Indies.
Last on the list: Zypendaal House. Huis Zypendaal is a beautiful country house in Arnhem, surrounded by a picturesque park landscape. The house offers visitors a glimpse into the rich history of the Dutch aristocracy and showcases elegant interiors and art collections that reflect the lifestyle of past residents. Huis Zypendaal is not open that often, so check before you visit Arnhem whether you can visit this location.
Spend a Weekend in Arnhem? Such a good idea!
Do you want to visit all the museums above? It will take you multiple days. So why not book a long weekend away in Arnhem?
Are you looking for a hotel? Take a quick look here if you want to book a hotel in Arnhem.
Our top 5 hotels in Arnhem
Prefer to explore Arnhem on a budget?
You can also choose various city walks with a route, which you can find in our webshop. For a small price you get to know Arnhem better and see more than if you were to go on your own. You also want to get the most out of your visit to Arnhem, am I right?
Read in our blogs below what else you can do in Arnhem, where you can eat and drink and learn more about the history of Arnhem.