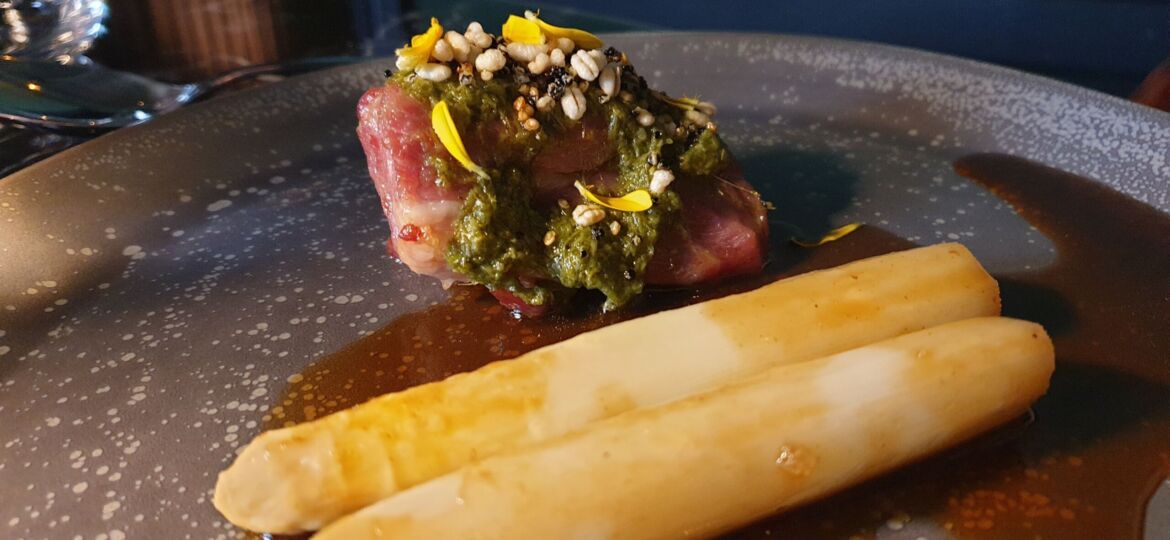 Restaurant 55Degrees: delicious dishes in a beautiful setting
You may already know it, but in addition to ArnhemLife organizing city tours and company outings, we are also a blog about Arnhem. For tourists, expats and locals, in Dutch, English and German.
For example, on our site you will find blogs about new restaurants in Arnhem and in this blog we would like to tell you about Restaurant 55Degrees Arnhem. It is possible that you have previously been able to find restaurant Humphrey's in this beautiful monumental building on Jansplein.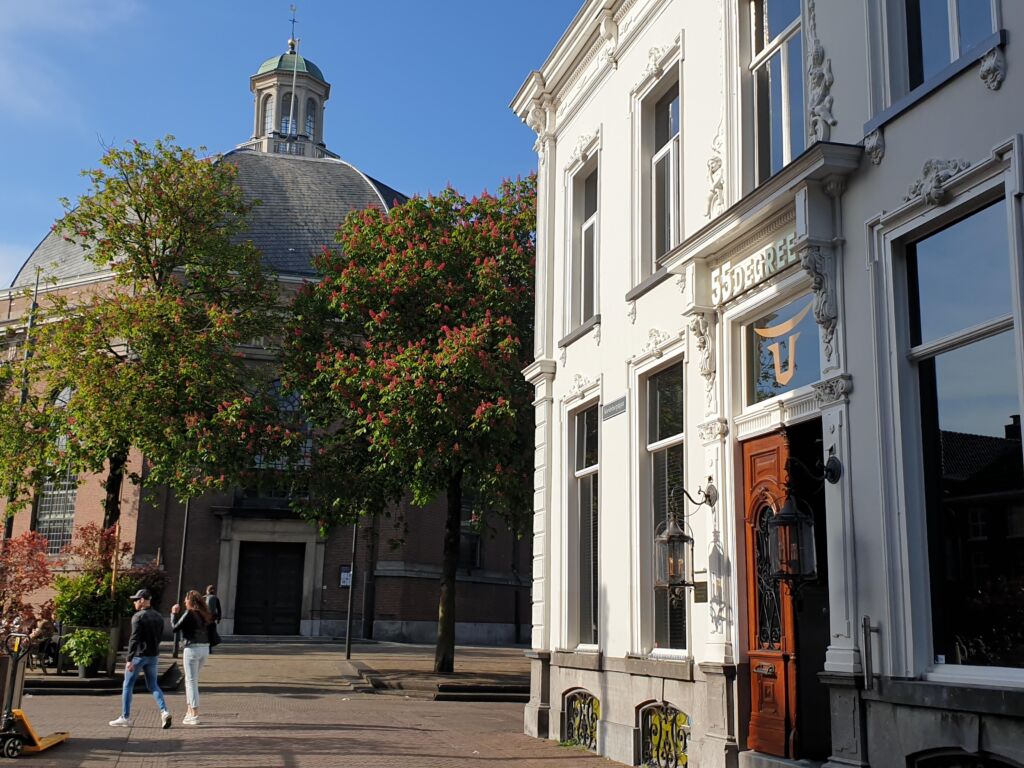 55Degrees: We are amazed
When we enter restaurant 55Degrees we are warmly welcomed. Our coats are taken and we are taken to a table that has been reserved for us. We look out. What a beautiful property in this! The interior is modern but also cozy and nothing is reminiscent of the restaurant that used to be at this location. It is still quiet at 55Degrees, but we are also on the early side. 6:00 PM = dinner time, right? ;).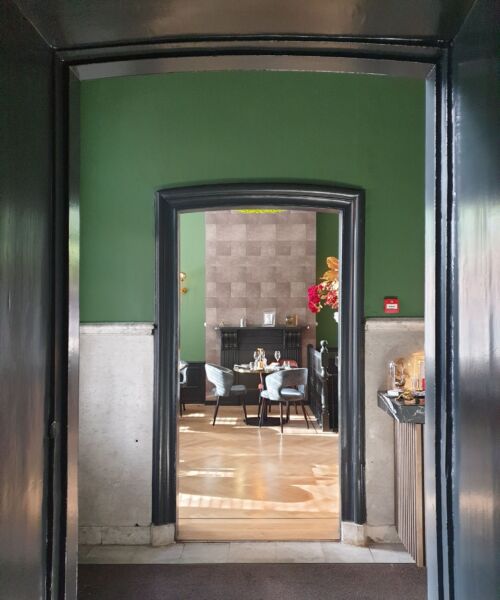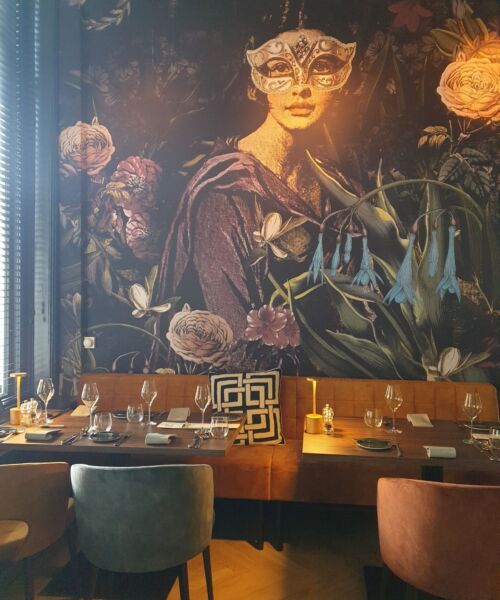 New concept restaurant 55Degrees
After looking around a bit, we curiously take a look at the menu. We have never seen this new concept before: a six-course menu that you can choose yourself. There are two options for each course on the menu. You make a choice for all courses and give the menu to the waiter. Do we also want to make use of the wine arrangement? Oh, why not.
Filling in the selection menu
Filling in the options menu is also very nice to do. My guest and I quickly agreed, and not once did we choose the same dish, so we could at least admire all the dishes. Sometimes, of course, it is also a bit of 'looking at each other'. "Did I make the right choice?". I can already tell you that it doesn't matter what you choose because everything tastes good!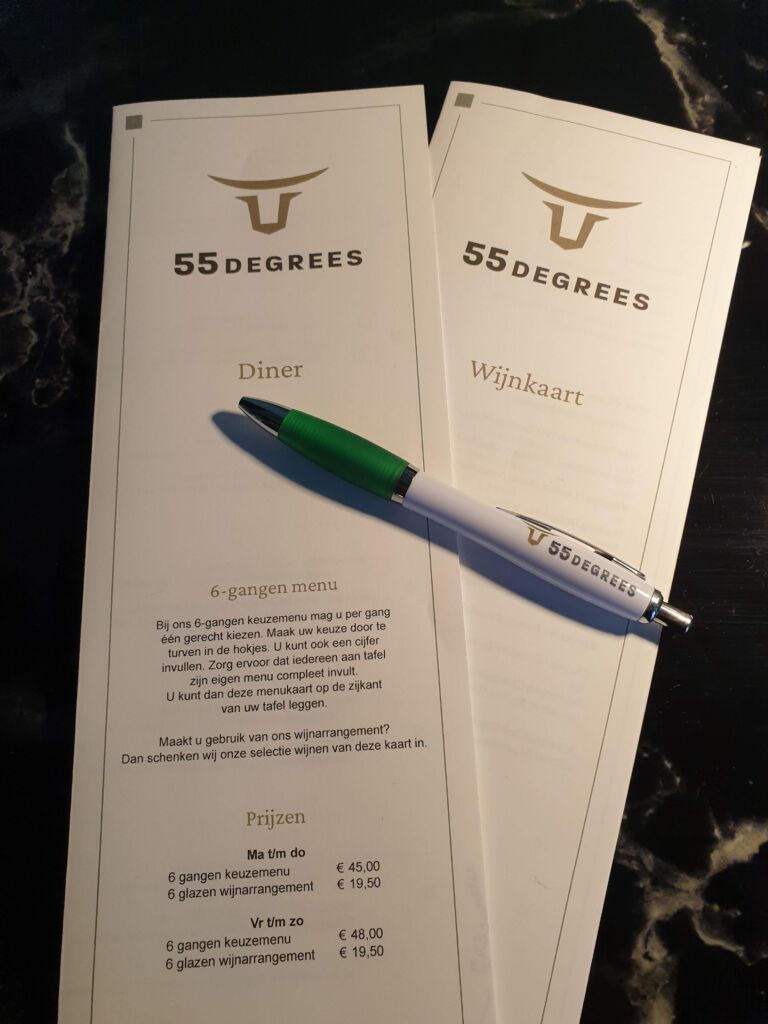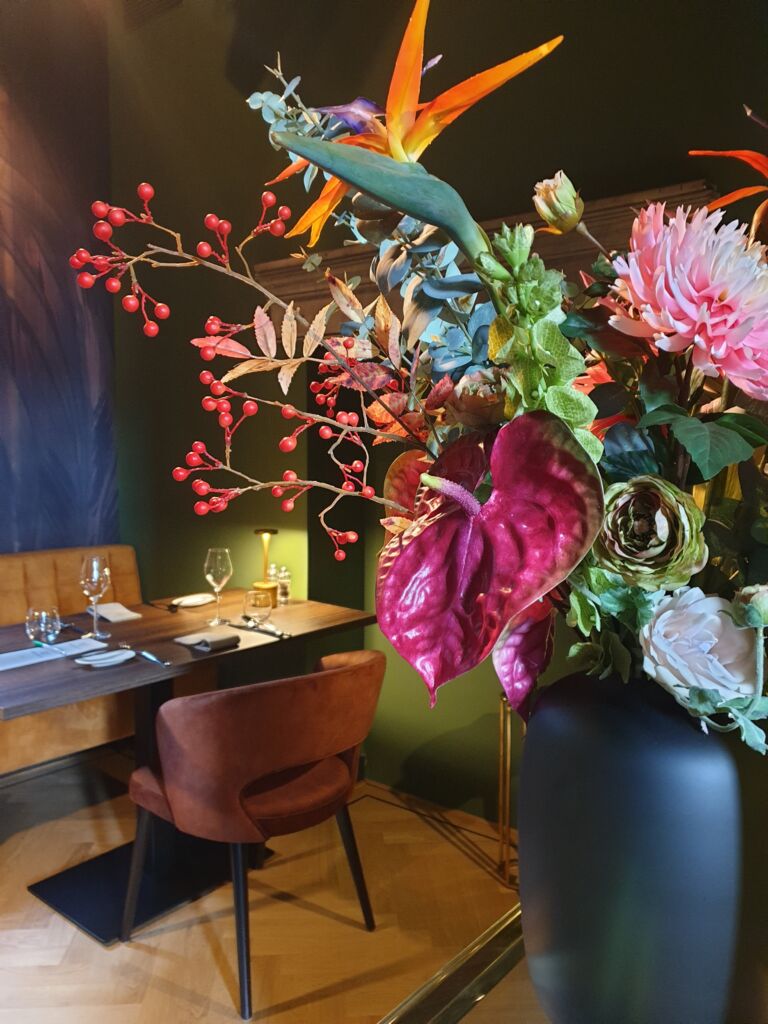 The first dish is in front of us
Our first dish is in front of us and soon wine sommelier Robin brings the matching wines.
Steak tartare for me with a glass of Cistercie' Rosé Niederösterreich and for my neighbor a mackerel sashimi with a glass of Albarino Granbazán Etiqueta Verde. Yes, looks nice! Let's take a peek, what does the other board look like? Oh nice too. Several tables around us are now also occupied. It's starting to get a little crowded.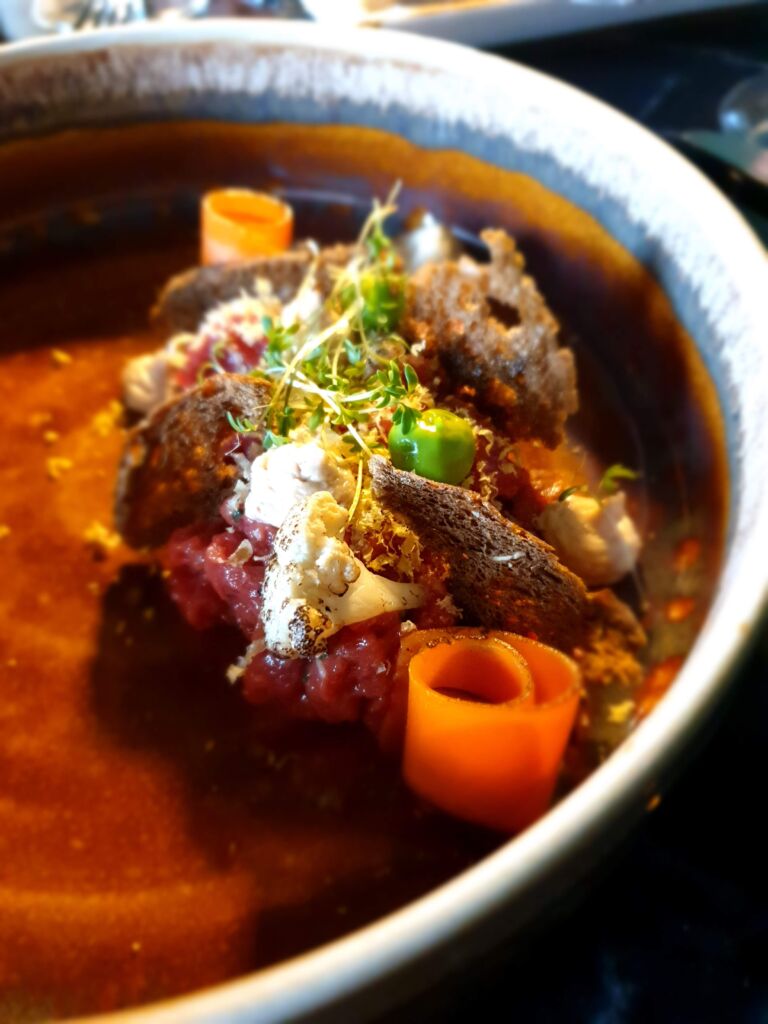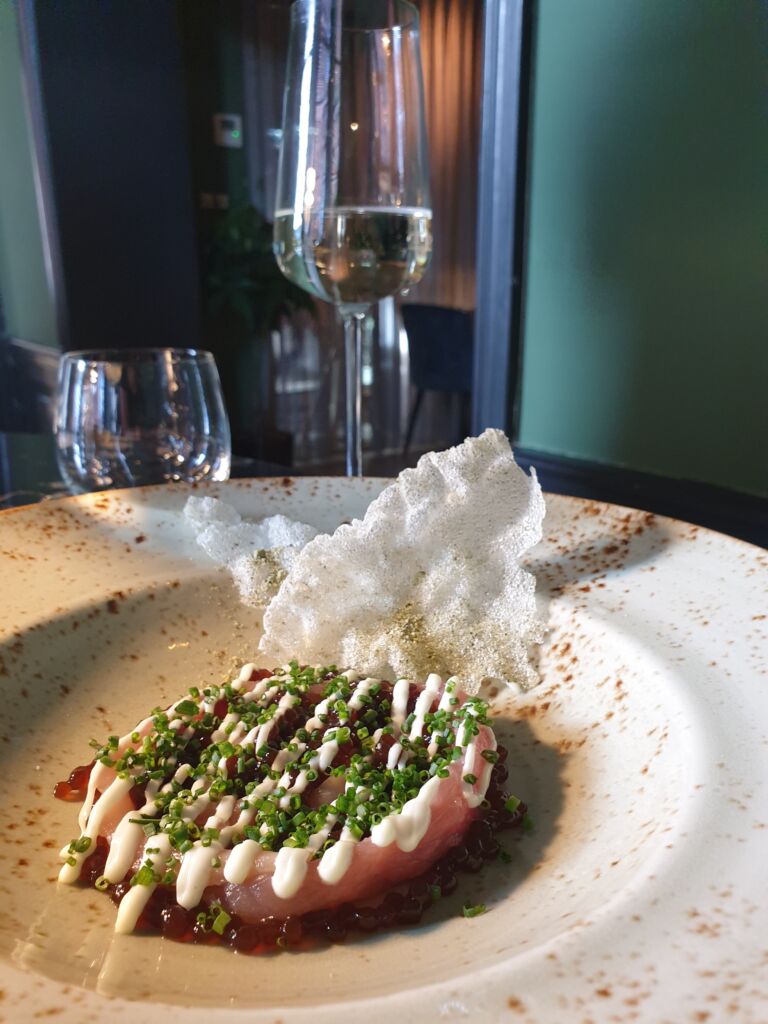 What does the name stand for?
55Degrees stands for the temperature at which a lot of meat, fish and poultry is prepared. That does not mean that you will find meat and fish dishes here. There is also a vegetarian menu available with delicious-sounding dishes. And even with our choice menu there is a vegetarian round where you can choose between a dish with morel (mushroom) or pointed cabbage from the bbq. I chose the second option and that is the tastiest pointed cabbage I've ever had.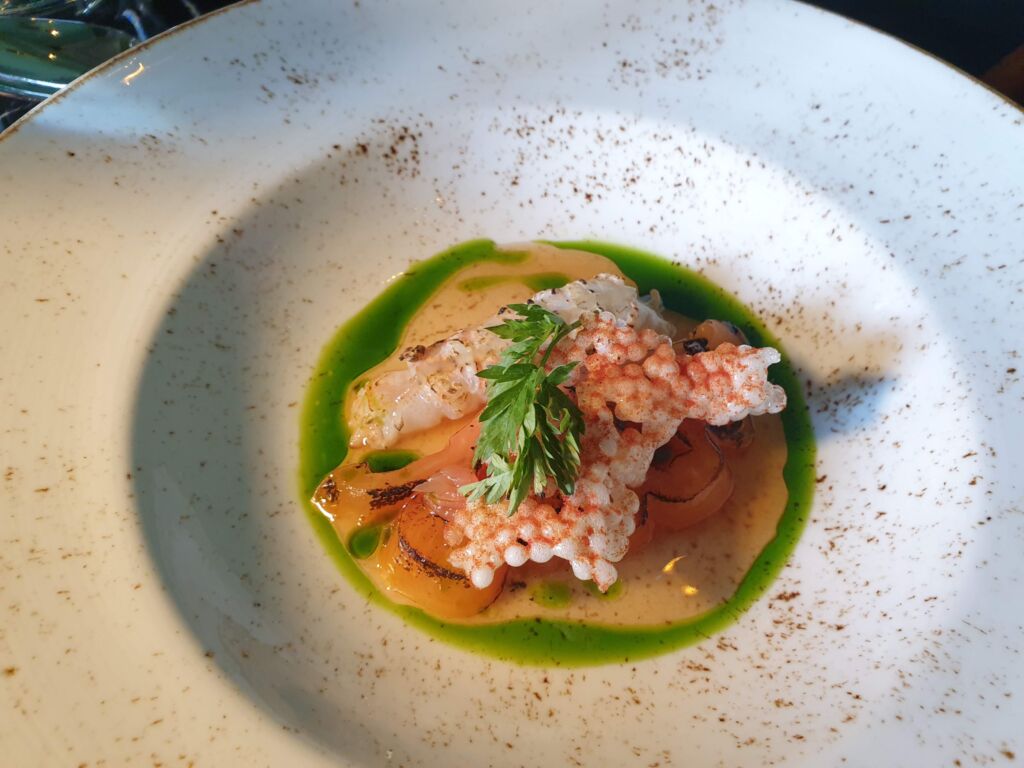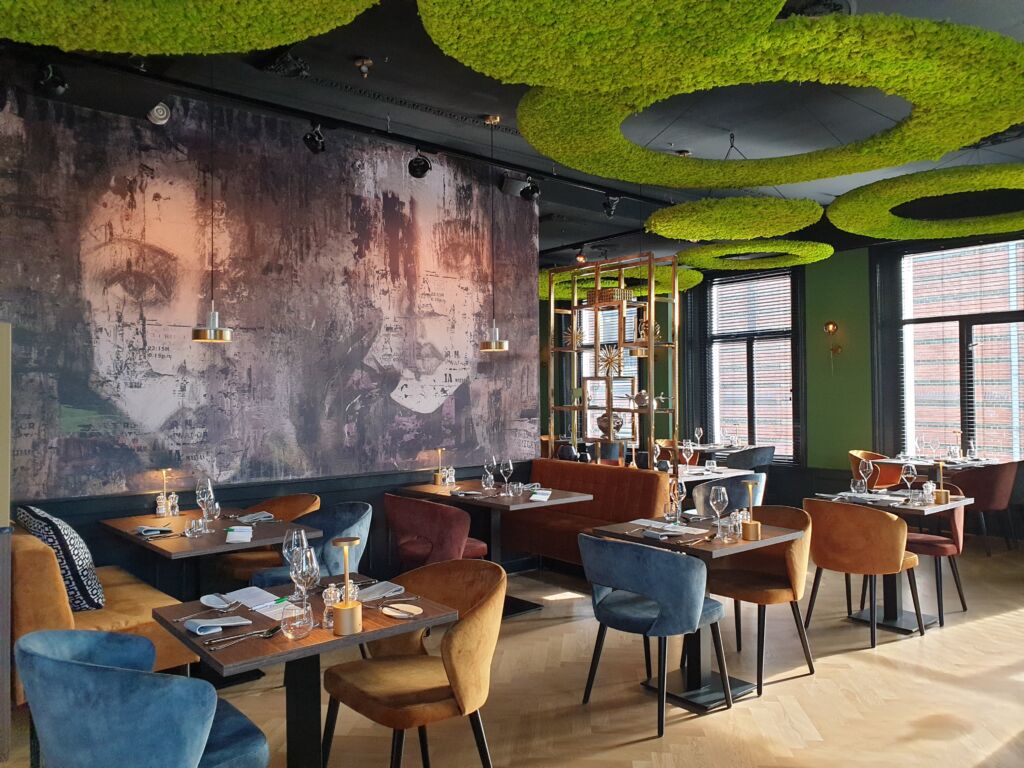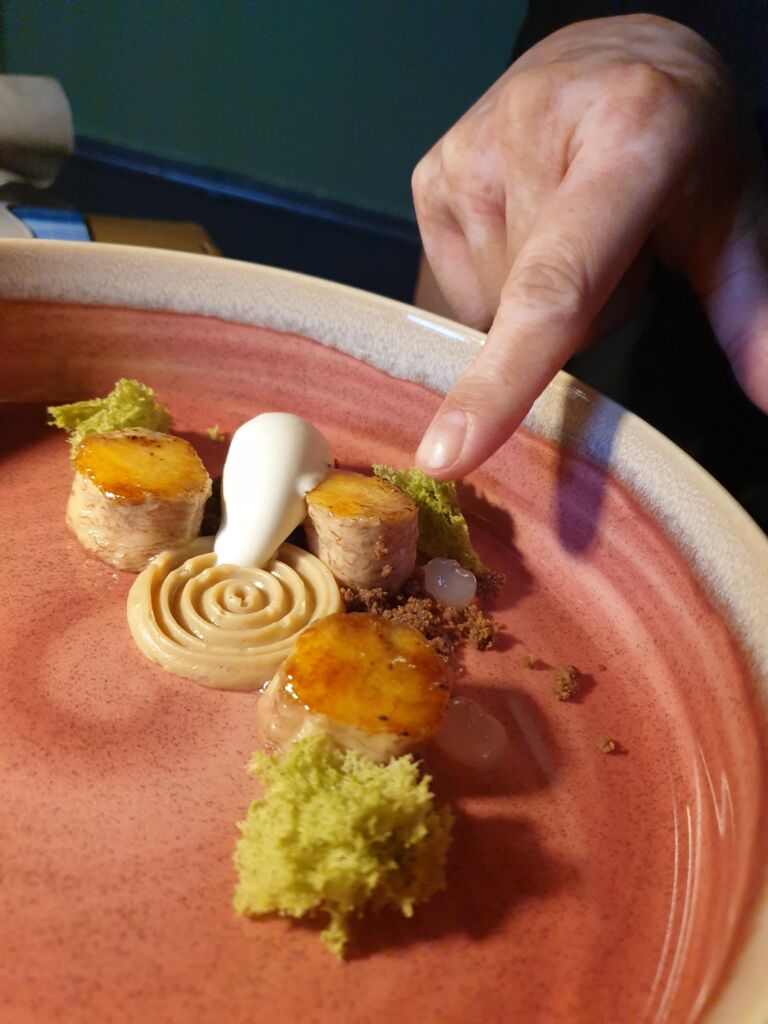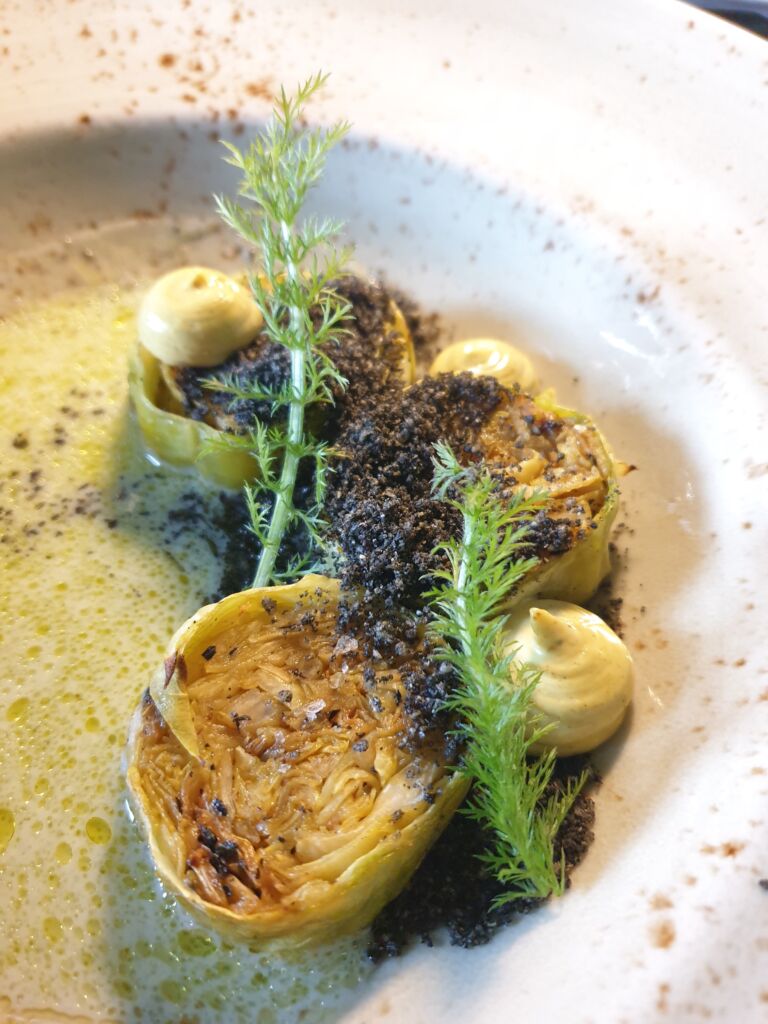 Surprising flavors, modern cuisine at Restaurant 55Degrees
The flavors of the dishes are surprising and modern and a lot of attention has been paid to the layout of the plates. It feels, and maybe it is, a bit 'high end'. Yet it is also affordable. From Monday to Thursday you pay €45 for the six-course menu and at the weekend it costs €3 more. The six-course wine arrangement costs €19.50 on all days. That's a great price for what you get!
Leave a Google review!
The cuisine is therefore 'fusion', a mix between, for example, French and Japanese cuisine. You can really see that in the dishes! The people who have already eaten at 55Degrees also appreciate it, you can see that from the reviews that can be found on Google. With a 4.9 out of 5 stars that can be awarded on Google, the team can be proud of these figures. It is quite an achievement to achieve these high figures. People are more likely to leave a bad review than a good one. Did you have a good meal at 55Degrees (or wherever), take the trouble to leave a review, it really only takes you a minute.
This blog is actually our review. We enjoyed the langoustine, mousse of goose, salmon, pork belly and some more, and after the delicious rosy dessert we went home with the delicious matching wines from all corners of the world. Shall we eat here again? Sure! With a new changing menu, we don't want to miss a dish!
55Degrees, Marienburgstraat 1 Arnhem
Click on a photo below to read more blogs about Arnhem.