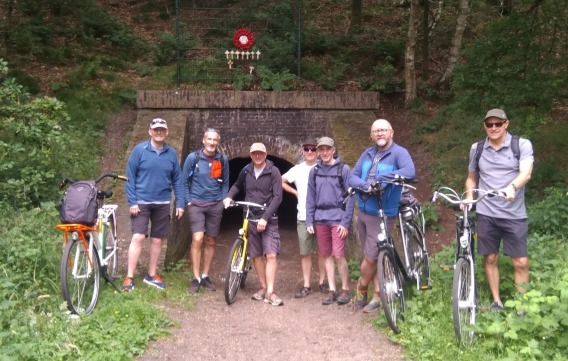 Battle of Arnhem Bike tour 6 hours
15 KM
During this Battle Of Arnhem Bike Tour one of our skilled local guides will join you for a 6 hour guided tour in and around the Arnhem area. Along the hand of photos taken during the Battle of Arnhem and eyewitness stories you will get a good idea of what went on in September 1944 in Arnhem.
Operation Market Garden (17–25 September 1944) was an unsuccessful Allied military operation planned and predominantly led, by the British. It was fought in the Netherlands and Germany in World War II. The success of the operation depended on taking a series of nine bridges, the last being at the city of Arnhem over the Rhine river. Airborne and land forces succeeded in the liberation of the Dutch cities of Eindhoven and Nijmegen, but failed in keeping their farthest positions in and around the city of Arnhem including the bridge over the Rhine.
During this 6 hour Bike Tour a local guide will show you the most important sites of the Battle Of Arnhem.
The preferred start location would be at Wolfheze Railway Station but if this is inconvinient for you the start location can also be at the Arnhem Central Railwaystation.
Highlights:
Landings-droppingszone Wolfheze
Blockingline(sperrline)
Hacket hollow
Lunch
Westerbouwing-Drielse ferry
Church Oosterbeek
Angel of Arnhem/Kate Ter Horst home
Route John Frost (Lion)
Urquhart home
St. Elizabeth hospital
John Frostbridge
All above included for the 6 hour bike tour. We also offer this tour for a 4 hour bike tour that would not include time to lunch and cover less ground and information/stories about the Battle of Arnhem.
If you have special request or other sites you'd like to visit, we can always alter the tour to fit your needs. We do need to know this ahead of time.
For booking options or information inquiry please fill in the contact form below.
The price depends on groups size and if you'd like to make use of our bike rental services.
Other Battle of Arnhem tours