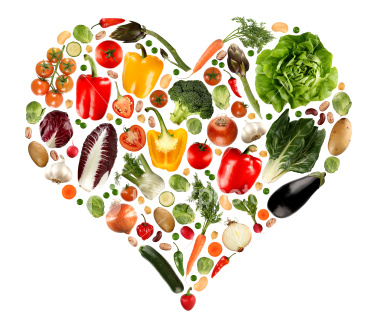 Top 11 vegetarian restaurants in Arnhem
Are you looking for a good vegetarian restaurant in Arnhem? Currently, we have 5 of which we know (if we are wrong we would like to hear so). Of course, we've put them on our list! The other restaurants on the list serve food mostly for meat eaters, but also have delicious vegetarian dishes on the menu. Yet the choices are no more than a few vegetarian options, we encourage restaurants to improve their vegetarian options (tip for restaurants in Arnhem).
11

. Dudok
Dudok offers only 3 options for each starter, soup and main courses and at least one of the choices is always vegetarian. That makes more than ⅓ of the menu vegetarian dishes! I bet you've never looked at it like this before;). There is even a main course that does not contain goat cheese or walnuts, which is almost unique in the vegetarian cuisine world. How about grilled polenta with balsamic sprouts, roasted cauliflower and a syrup/hazelnut oil sauce?
You can find Dudok on the corner of Koningstraat and Kerkplein. This used to be an old bank building, but now it has been a popular place for more than 10 years to meet people and read a newspaper.
Dodok website
Dudok menu
Photo taken from the Dudok Facebook page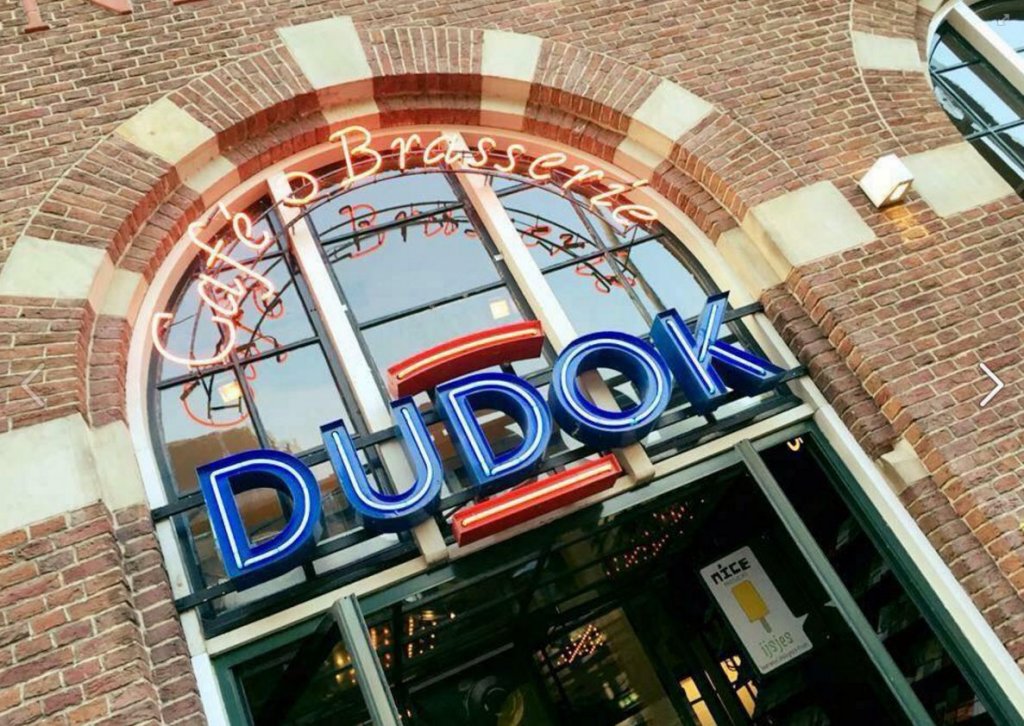 10
. Elk Sushi Restaurant in Arnhem
Sushi. The "hype" did not skip Arnhem either. A few years ago sushi restaurants popped up all over the city. In the Netherlands, the sushi concept usually means "all you can eat", but that does not mean that you only have to eat unlimited sashimi! The vegetarian options on the menus are pretty good. From miso soup, sushi with sweet omelette or avocado, fried curry rice, seaweed salad to fried kimchi gyoza: it's all delicious!
Top 3 in Arnhem:
Sushi Koi – Gele Rijdersplein 2
XuXi – Nieuwstad 16
Ask The Chef – Willemsplein 32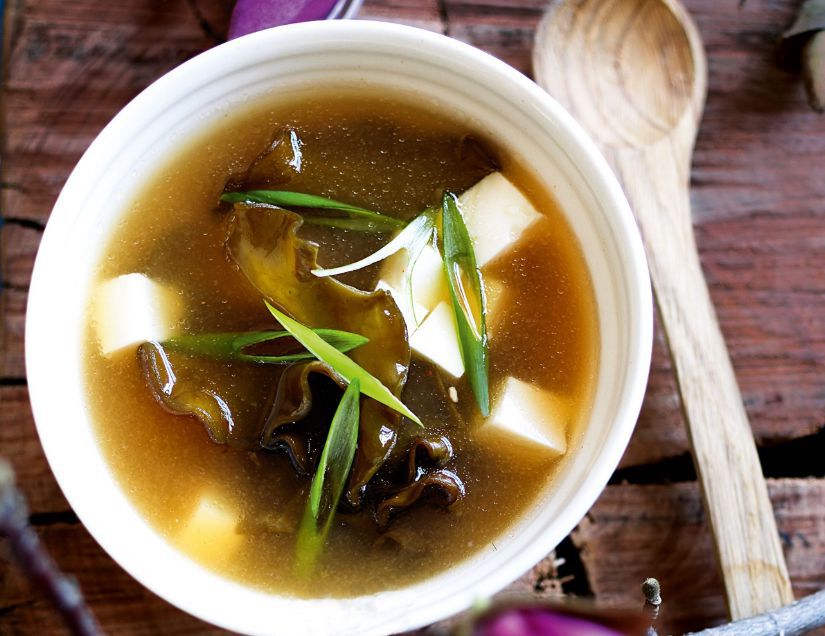 9
. Momento
Momento can be found in the Rozet building. They offer a good selection of vegetarian meals. How about roasted beetroot with gorgonzola, pear, mushroom, and seed mix in combination with a good glass of wine? Or an open lasagne with yellow beets, pine nuts, cottage cheese, turnip and lemon?
Do not forget to order a delicious cake as a dessert, Momento is known for their delicious ricotta cake. Another advantage: you can return several times for a completely different menu because there are more good dishes to try. Well done Momento!
Momento website
Momento menu 
Photo from the Momento Instagram page
8
. Arneym Lunch & Bites
At Arneym Lunch & Bites, everything revolves around small snacks and sharing. All portions are "mini", so you can try several delicious pieces. At the moment they offer 14 vegetarian options, so plenty to choose from.
The menu says "lunch", but Arneym Lunch & Bites is open daily until 23.30, so also available for dinner. Perfect for when you're in the mood for "something different" and when you feel like you "could eat something, but not too much". Are you still hungry after one portion? Just order another one! (And I'm sure you were more hungry than you thought … That always seems to happen to me). You can find Arneym Lunch & Bites at Jansplaats 8.
Arneym Lunch & Bites website
Arneym Lunch & Bites menu
Photo taken from the Arnyem Lunch & Bites Instagram page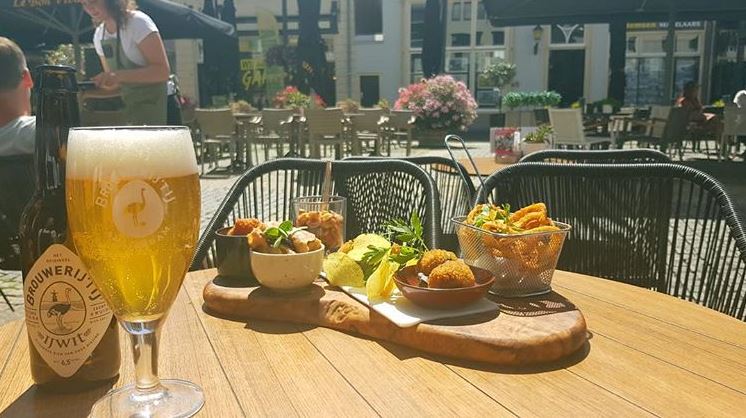 7
. Rasasari
The place I regularly go to and always order the same vegetarian menu is Rasasari. The Indonesian food is delicious here! Would you like to try it? Then order the vegetarian meal "Gado Gado". You get a large plate full of white rice, mihun or lontong, beans, cabbage, bean sprouts, cucumber and peanut sauce, one egg and one soy product and krupuk. You will not be hungry after you have cleared your plate and it costs under € 10,-. Not only the dish "Gado Gado" are vegetarian, but all dishes on the menu can also be made vegetarian.
This Indonesian restaurant is also a Toko (Indonesian for "shop") and it was one of the first Tokos opened in the Netherlands. This means that the Indonesian store has existed for more than 50 years
You will find restaurant Rasasari and the Toko on island 08 in the "7 Streets".
Rasasari website
Rasasari menu
Photo taken from the Rasasari Instagram page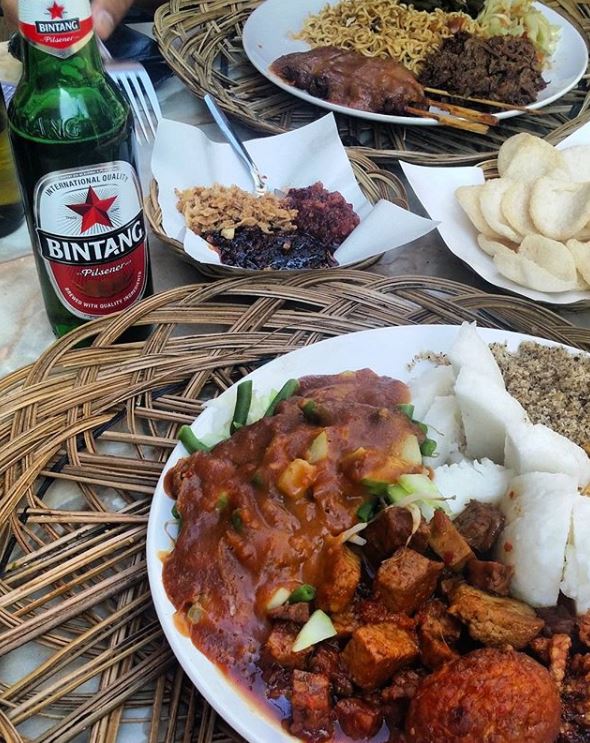 6
. Stan & Co
Stan & Co is a real hotspot in Arnhem. Located on the Willemsplein this is a location that you should not skip. On sunny days the sun falls on the terrace and a stream of people take over the terrace. The beautiful interior and friendly service make Stan & Co a busy location at all hours of the day.
They offer an extensive menu with a nice variety of vegetarian dishes. Have you ever tried a cauliflower 'steak'? That's possible at Stan & Co! You can even get the cook to make a 3-course surprise meal. Make sure you make a reservation to avoid disappointments of a fully booked restaurant.
Stan&Co website
Stan&Co menu 
Photo taken from the Stan&Co Instagram page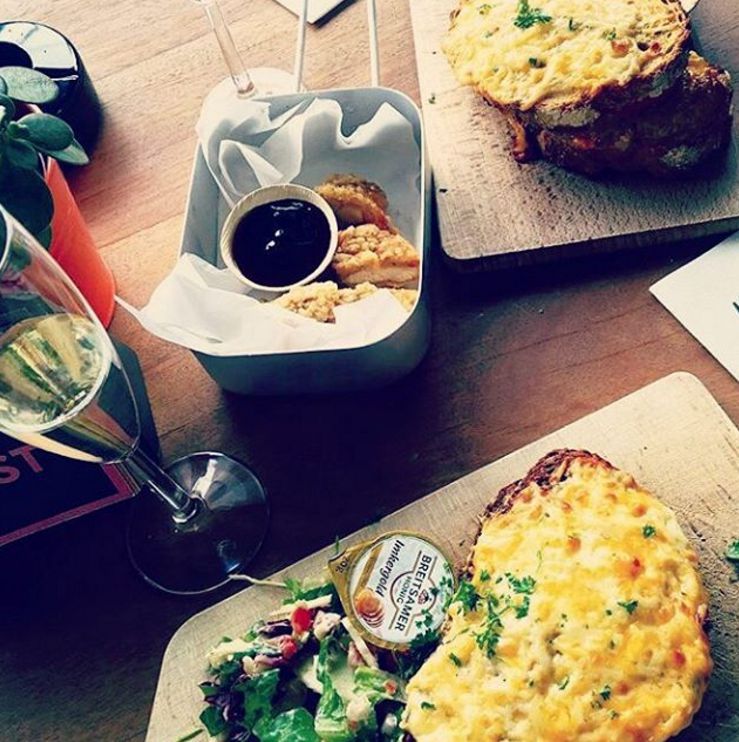 5. Rawesome
At Rawsome you can order food that is 'raw' (raw food is natural, unprocessed food that is then heated to a maximum of 42 ° C during cooking so that nutrients such as enzymes and minerals can be stored). Rawsome offers a wide range of salads, smoothies and juices.
Everything you order is gluten-free and dairy-free. They do not use refined sugars. Are you trying the kelp noodle salad? If so, let us know what it was like. I feel healthier just by reading the menu!
A nice bonus on the website: they offer some nice recipes so you can start your raw food life from your own kitchen.
Rawsome website
Rawsome menu
Photo taken from the Rawsome Instagram page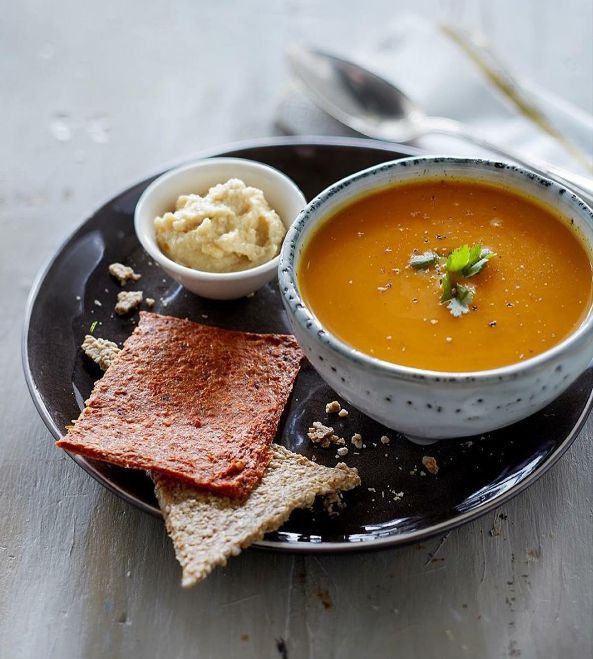 4. Stroom – new!
Stroom has only been open since 2018 and is dedicated to serving healthy dishes. Their super fresh ingredients come from local farmers and are prepared by people with a passion for food. Moreover, they are aware of the food waste problem in our society and try to minimize the activity as much as possible in their own restaurant. If you have little time, order online or stop by to buy drinks and meals to take home.
Stroom website
Stroom Facebook
Stroom: Order online/ menu
Photo is taken from the STROOM Instagram page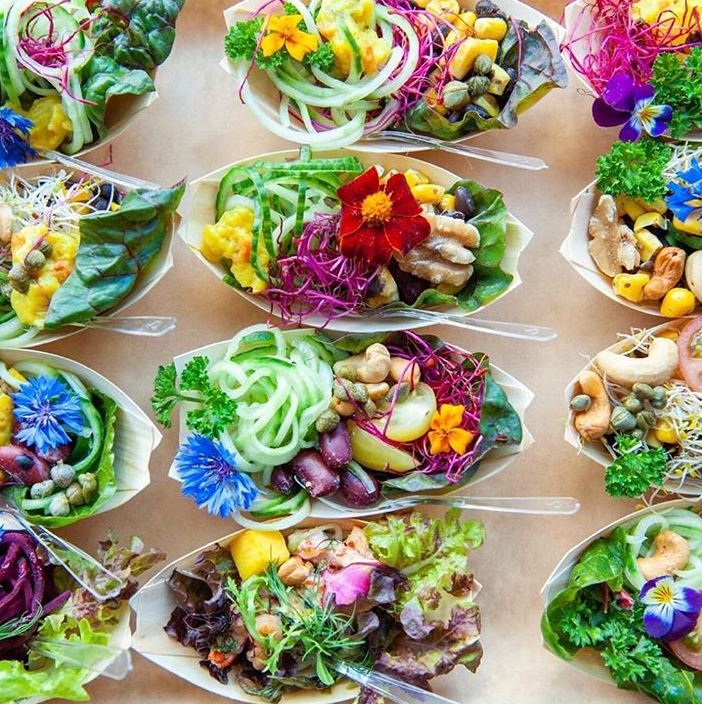 3
. 'T Eetatelier
'T Eetatelier is an organic and vegetarian restaurant that was born out of love for good, pure food with the desire to show people that vegetarian food can also be full of flavour.
They put this into practice by using delicious fresh vegetables and dairy products from their organic suppliers. The whole range of juices, wines and beers is also all organic. They make everything themselves, from delicious cakes to Indian spice mixes, soups and sauces. 'T Eetatelier has opted for the purest possible preparation so they do not use a used microwave or other appliances.
Every day the menu changes and you can choose between two main courses. Always one Italian dish and the second is Indian, Pakistani or Afghan, but sometimes even South American, Iranian or Moroccan. Sounds inviting! A well-deserved number three on our list of vegetarian restaurants in Arnhem for 't Eetatelier. You can find them at Nieuwstad 66, near the Musis parking garage and the Musis park.
'T Eetatelier Website
'T Eetatelier menu
Photo taken from the 'T Eetatelier's Facebook page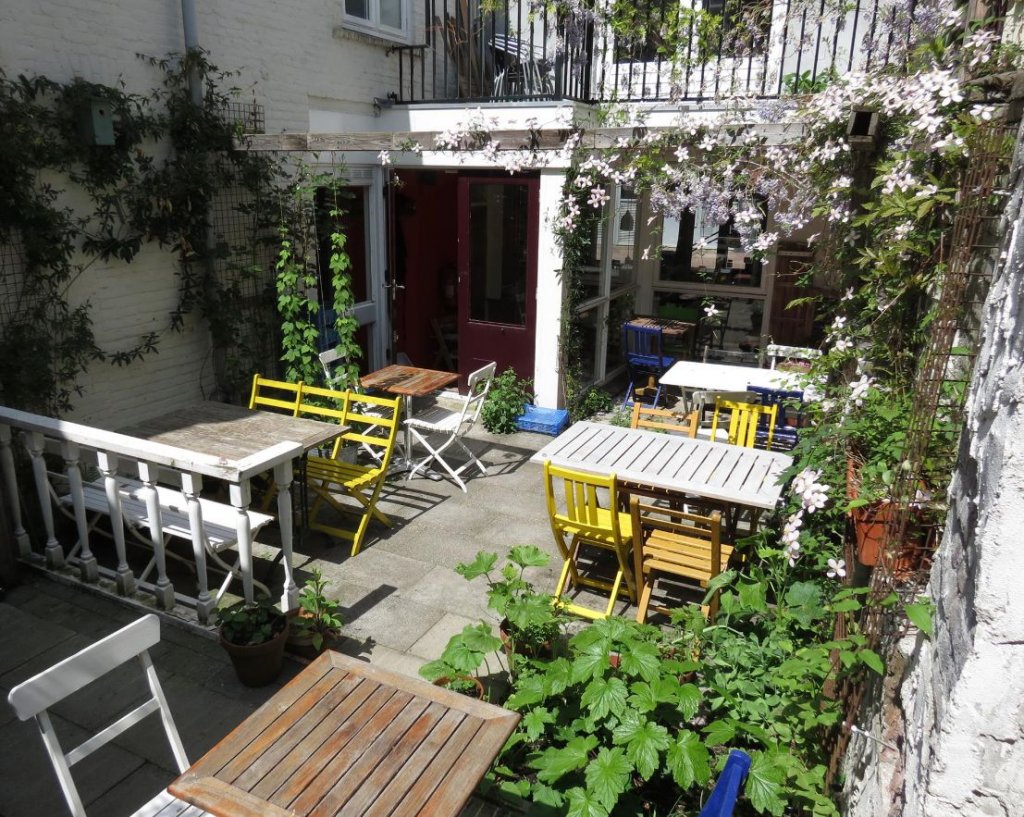 2
. Enig Alternatief
Enig Alternatief started more than 25 years ago and is still going strong. Every week you will find a new menu online, so check the online website before you visit Enig Alternatief because they serve one dish a day. All choices on the menu sound good. How about curry eggs in coconut sauce, mung beans and spicy carrot with cashew nuts and melon served with white basmati rice and a green salad. Where can we join?
Enig Alternatief website
Enig Alternatief menu
Photo taken from the Enig Alternatief Facebook page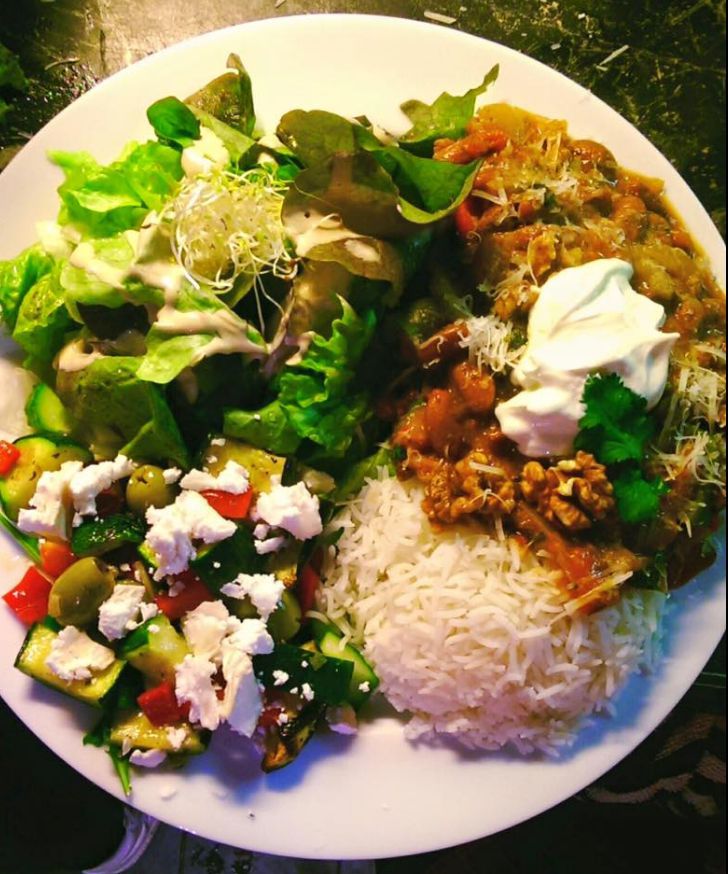 1.Konijnenvoer
Although Konijnenvoer only opened in July 2018, the vegan restaurant is already at number 1 on our list. We are not the only one who knows how to appreciate this place, Konijnenvoer immediately attracted a large number of loyal visitors. The restaurant offers lunch, dinner and snacks, with a changing menu card.
Check the location of Rabbit Food online. For now, it is a pop-up restaurant, the address of this vegan restaurant may have changed again.
Konijnvoer Facebook
Konijnvoer Instagram
Photo taken from the Konijnenvoer Instagram page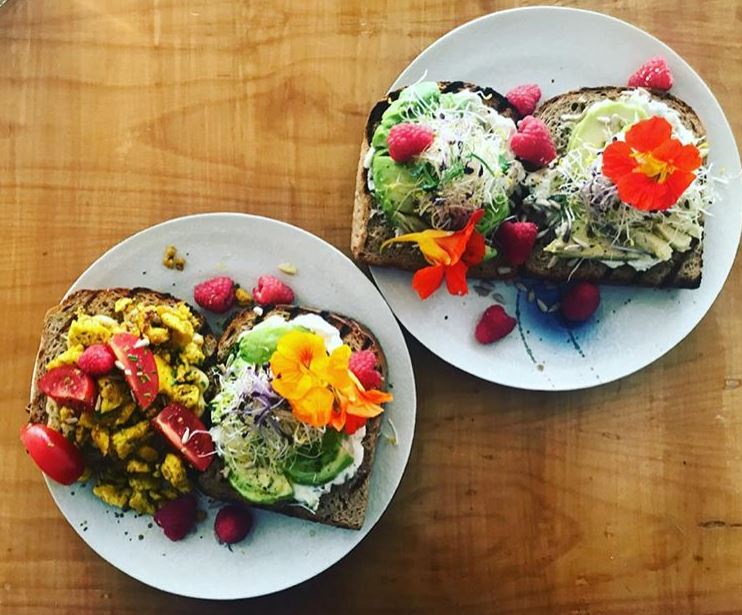 New in Arnhem –

Vegan Café Bonnie

Special mention for Bonnie! We do not want to miss this new, cosy corner café, but because it is not a restaurant, it is not ours on 11 of vegetarian restaurants in Arnhem list.

In the modern and a bit retro design you can enjoy Bonnie's vegan bread, lunch and pastries. Will you join me for a taste?

Café Bonnie website
Café Bonnie Facebook
Café Bonnie Instagram
As you can see, there still is plenty to choose from!
We hope that you found this post useful. If so, please let us know via ArnhemLife Facebook by posting a review. (On the right side of the page, just above "photos").
Also feel free to share the post with your friends that enjoy a vegetarian meal. 🙂 Blog by Petra Dielman.