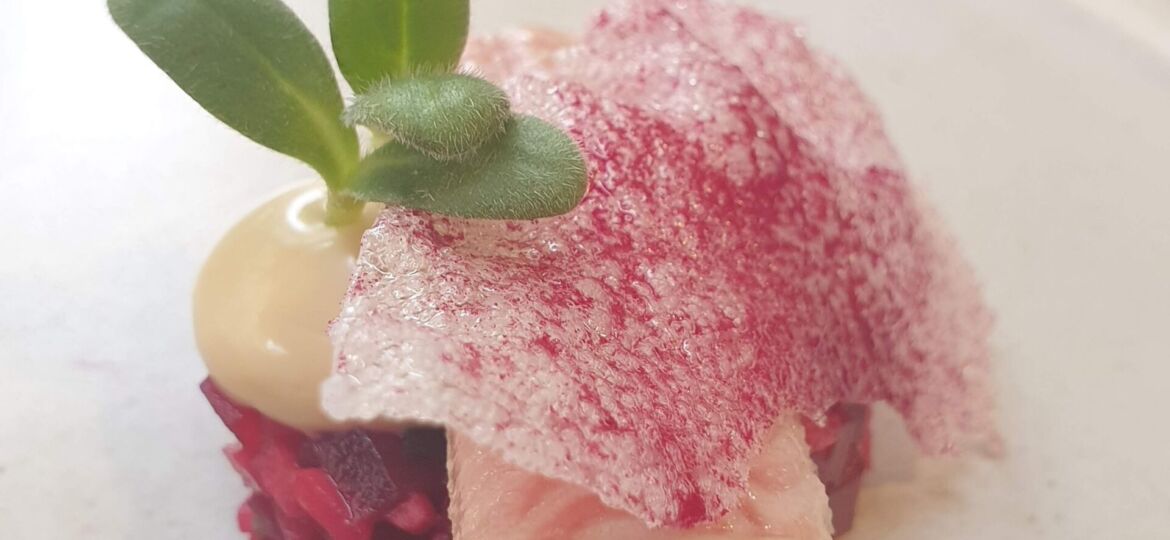 BISTRO BAR 7TH: PRETEND YOUR HOLIDAY ON THE ISLAND IN ARNHEM
You may already know it, but in addition to ArnhemLife organizing city tours and company outings, we are also a blog about Arnhem.
For tourists, expats and locals, in Dutch, English and German.
For example, on our site you will find blogs about new restaurants in Arnhem and in this blog we would like to tell you about Bistro Bar 7th.
The restaurant has recently been taken over by a new owner. This can be seen in subtle changes, but the 'look & feel' is actually still the same: a warm welcome, cozy decor, friendly service and delicious food and drinks.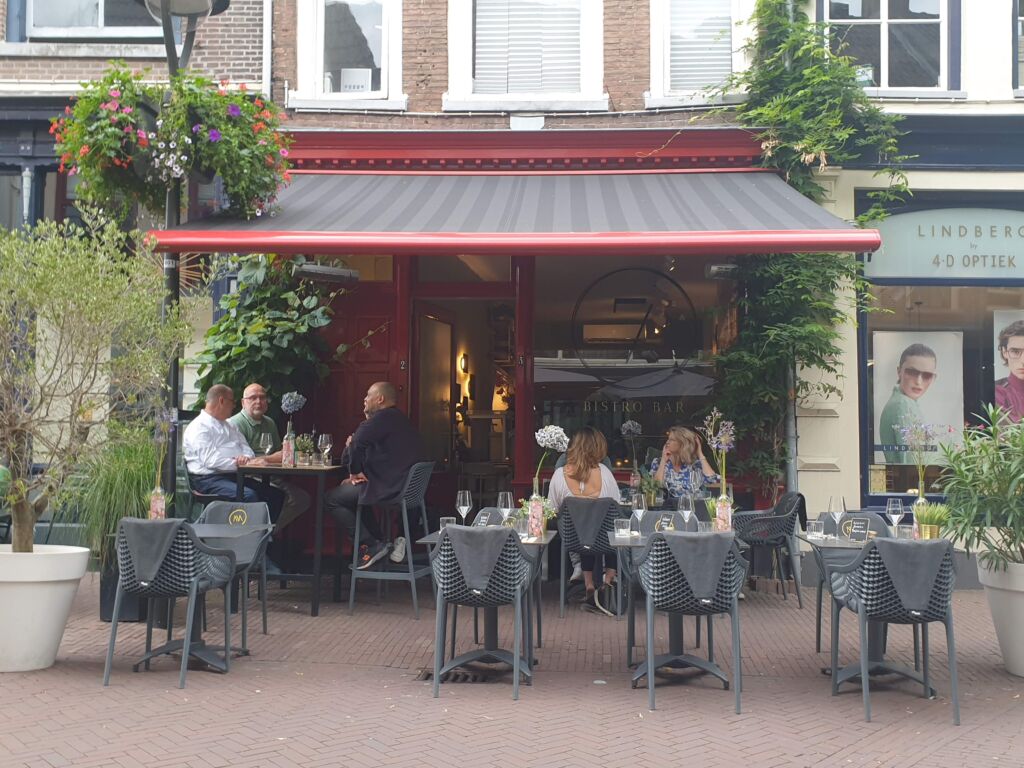 Bistro Bar 7th located On 'Eiland In Arnhem
It's a beautiful Saturday evening when we report to Bistro Bar 7th on 't Eiland in the center of Arnhem.
Amy welcomes us and directs us to a table outside. We can take a seat in front of the beautiful building of clothing store Jones. A nice place to sit. We see that the terrace in front of the bistro is already quite full and not much later the entire terrace is filled. The Island is a nice place anyway. A bit of a hidden gem in the city center. With all the nice terraces and the cozy atmosphere, these streets almost don't feel like Arnhem. It's like being on vacation somewhere in France or Italy.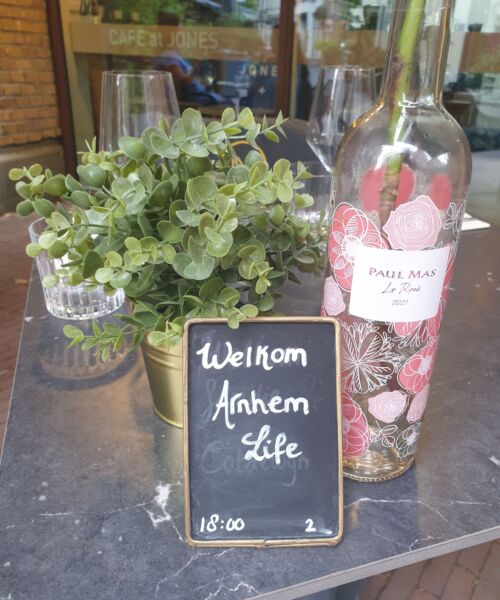 Amy, will you pick the dishes for us?
Do we want something to drink? Uh, yes! We decided not to look at the menu and let Amy choose for us. One does not eat meat or shellfish, the other of us does not like peppers. These "requirements" would not pose a problem.
Soon there is a glass of bubbly in front of us, and a small starter. Delicious olives served in a super cute tin and a beautifully presented oyster. Hmm, nice, a good start.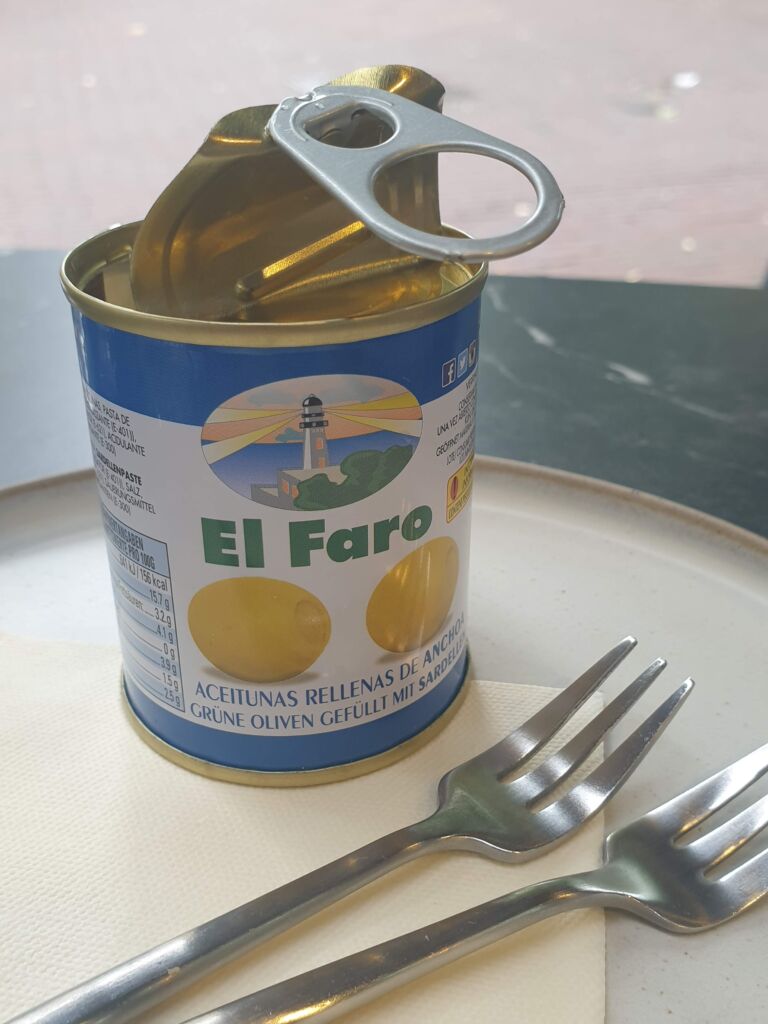 Art on a plate – Bistro Bar 7th
We sip some more bubbly while chatting agreeing that we have it pretty good. When you're in such a great place, the world just looks a bit more beautiful! The people around you, leave things alone and enjoy the dishes that pass by. Because admittedly, the dishes served at Bistro Bar 7th are like little works of art on your plate. It is a joy to eat them because not only are the dishes visually beautiful, they also taste delicious! The steak tartare, the eel with beetroot and the scallops: they all caress your tongue. There is also nothing to say about the taco of cabbage, sirloin steak and cod.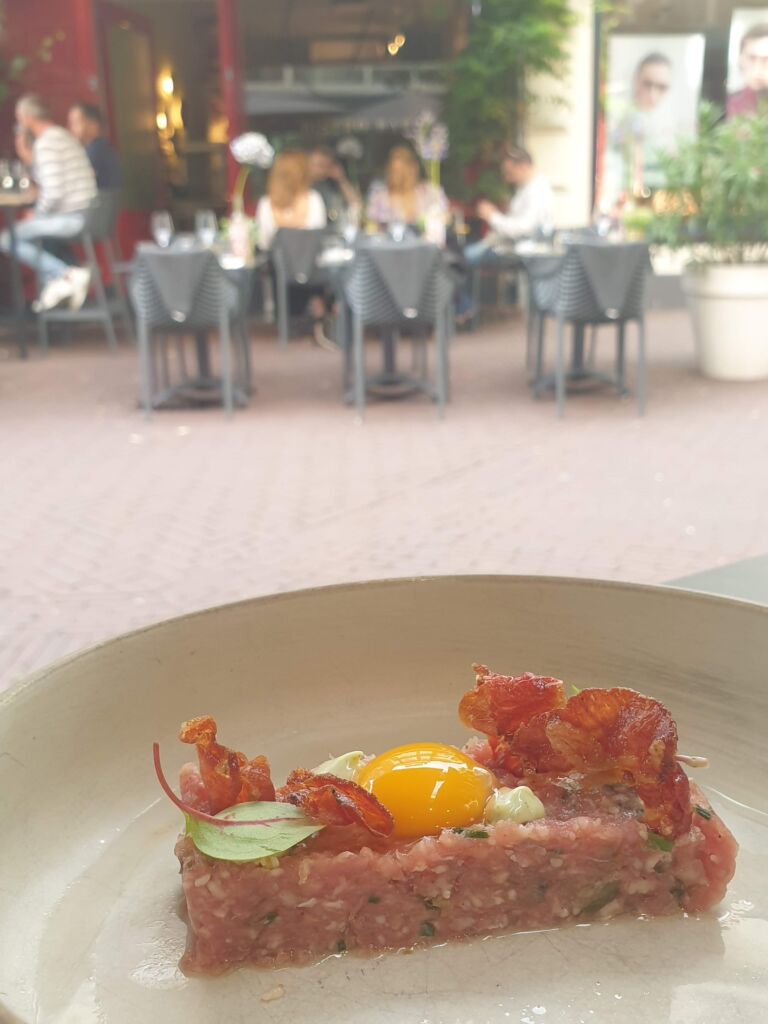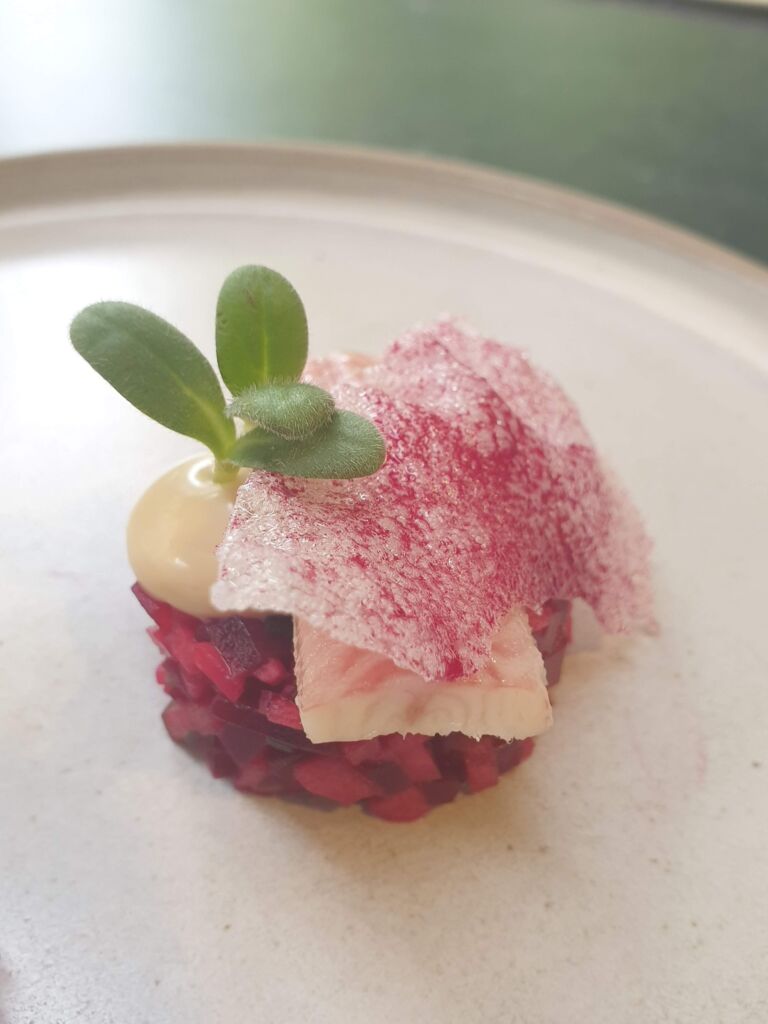 years of experience at bistro bar 7th
Amy and Nick, who run the bistro, are no strangers to the hospitality industry. They have years of experience together. Amy, for example, worked a few doors down on 't Eiland at restaurant/wine bar ZafVino and Nick already has 10 years of kitchen experience. You could previously find it in the kitchen at Retiro and Cuisson, among others.
Amy told us that she didn't want to start a bar anywhere else, only on 'T Eiland. They succeeded when the owners of the previous restaurant Marble packed up and emigrated to Spain. So a win/win situation!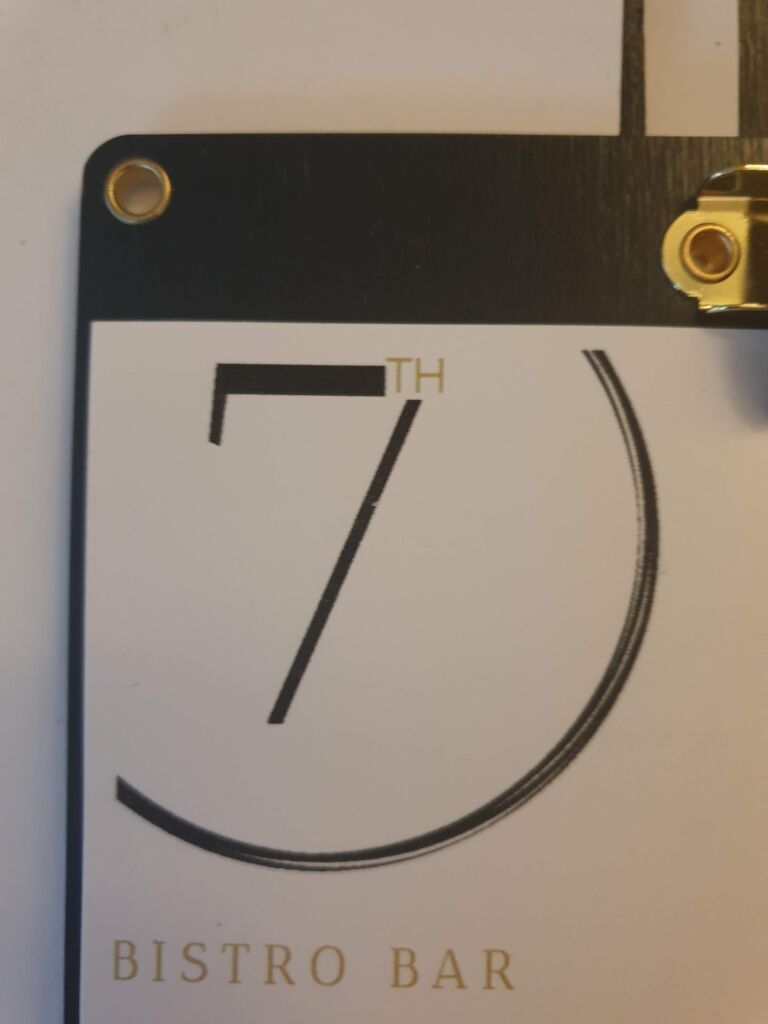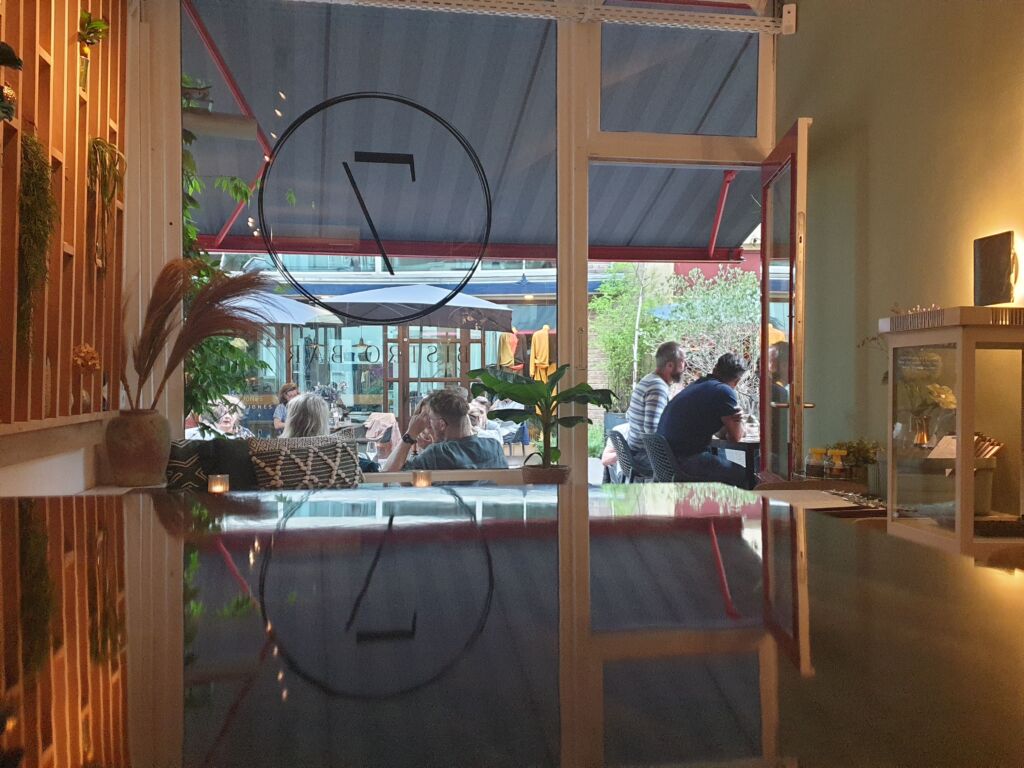 Drinks in Arnhem
Just one more thing, are you looking for a place where you can have a drink in Arnhem? Then visit Bistro Bar 7th. On the drink menu you will find an extensive selection of wines and also various classic cocktails. Order a charcuterie (drinks) board with it and your VrijMiBo can start!
Take a look at the website, it's not beautiful either. The dishes 'shine' in the pictures and I'm sure you will get some friends/family to plan a dinner date at 't Eiland nr 7. The service is super friendly and attentive, they will really pamper you just like they did with us.
Click on a photo below for more blogs about Arnhem
Click on a photo below for guided tours in Arnhem