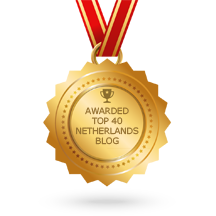 Battle of Arnhem Bus Tour
The Battle of Arnhem was a major battle during the Second World War fought in and around the Dutch towns of Arnhem, Oosterbeek, Wolfheze and Driel between September 17th and September 26th, 1944. During this 1 day bus tour, you'll stop at all the iconic locations in chronological order of the battle. Included in the price are the entrance fees of the museums as well as a lunch.
The Program:
The Arnhem Oosterbeek War Cemetary
Airborne Museum 'Hartenstein'
The drop and landing zones in Wolfheze
The Westerbouwing
Church in Oosterbeek
St. Elisabeth Gasthuis
Battle of Arnhem info center
Multiple memorial locations
John Frost Bridge
Price:
Minimal group size 10 people
or a set price of  € 749,-
Duration: 7 hours
€75,- p.p.
---
To book a tour contact us at:
info@ArnhemLife.nl
+31 (0) 6 133 688 77
All prizes are including 21% VAT/BTW.
PLEASE NOTE
We advise booking this tour at least 48 hours in advance.
Be at the start location 5 minutes before departure.
Due to the changing Dutch weather, it is important to make sure to be well equipped against rain and wind and to be wearing proper foot-gear for a walk.

CANCELLATION POLICY
Cancellations more than a week in advance costs administration fee of 15%.
Cancellation between a week and 48 hours prior to departure date costs 50% of the total amount.
Cancellation less than 48 hours prior to departure date costs 100% of the amount.
No show: no restitution