Small Suitcase Struggles
If you've ever packed a small suitcase in your life you know that it can be a struggle. You make a selection of clothes and shoes and soon find out that all this stuff will not fit in the case. Another selection is made: 'do I really need to bring 3 pairs of shoes? Maybe 2 is enough.' It's, even more, a struggle when the airline only allows 1 piece of hand luggage so your handbag has to also fit in the small suitcase. I usually end up with a suitcase that needs some pushing and tugging to get zipped up. Now imagine this scenario mentioned above without knowing your holiday destination. Yes, that's even more of a challenge!
A few months ago I booked my 3rd holiday on the SRPRS.ME travel website. They offer all kinds of holidays like 'city tripping', 'broke', 'multi-city', 'solo together', and 'road tripping'. They arrange everything for you! Airline tickets, a lovely hotel or super fun hostel and they even send you a card at what time you need to be at the airport. But that's where it ends as for providing information AND where the fun part starts!
You'll book a holiday without knowing the destination on forehand. You are able to select a few things though. Want a single or double room in your hotel/hostel? Not a problem. Already seen Rome and Dublin? You can exclude a few cities. The request I made while booking this last holiday is that I didn't want to go to a capital city since I've seen many already.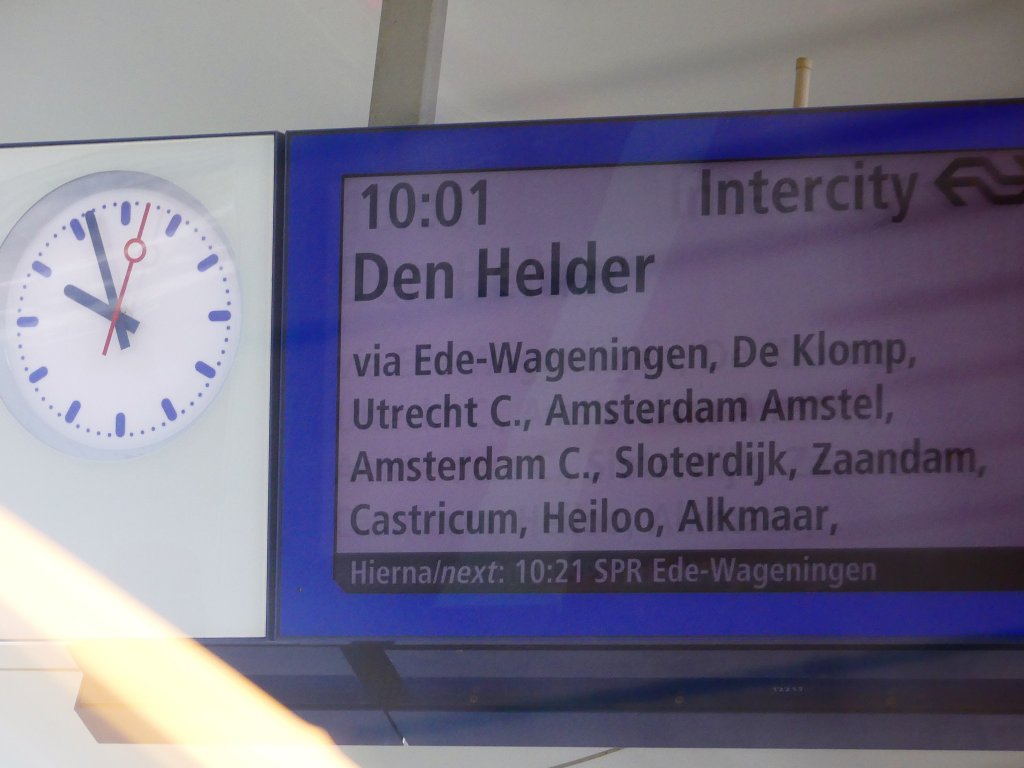 ---
Schiphol, Eindhoven or Rotterdam/The Hague Airport?
A few weeks before departing you receive a card with the time you have to be at a specific airport. In the Netherlands, this could be Schiphol, Eindhoven or Rotterdam/The Hague airport. 1 week before your trip you can find the weather report on a specially made webpage for you (and your travel buddy). There you can find the weather report for your destination unknown. At least this gives you some sense of packing direction! Will you need to bring a bikini or warm sweater?
In my case, it was more swimwear, shorts and flipflops than sweaters and socks as the weather report was 29 degrees.
Don't Open the Scratch Card at Home, Be Strong! – Day 1
You'll also get another piece of mail with a scratch card. The challenge is to not open this card at home but to scratch it at the airport. This is a true test in self-discipline! I had to be at Rotterdam/The Hague airport at 2pm and during lunch with a friend at the airport I scratched my card. It's really fun to debate with friends on where you'll end up. Perhaps it could be Spain or Greece with that kind of temperature? I wouldn't mind Greece since I've never been there and it's high on my travel list. Arriving at the airport I already took a peek at the departure board. Since you need to be at any airport 2 hours before departing I added this to my waiting time and saw that a flight to Kos, Greece was departing around 4pm. AHA! You see! It must be Greece, lucky me!
During lunch I scratched my card and entered the code on my mobile phone, unlocking my destination. I told my friend I already knew it was Kos and that it would be funny if it would be another location.
It was not Kos but another city/country I've never been before so I was just as excited (and double as surprised!). The travel information about flights and stay is sent to your mail right away so all you have to do next is check in and grab a drink.
Unfortunately, my flight to … (The destination can be found at the bottom of this blog) started with a 2-hour delay. It gave
some time to find out more about my home over the next few days and to investigate how to get from the airport to the hostel that was booked for me.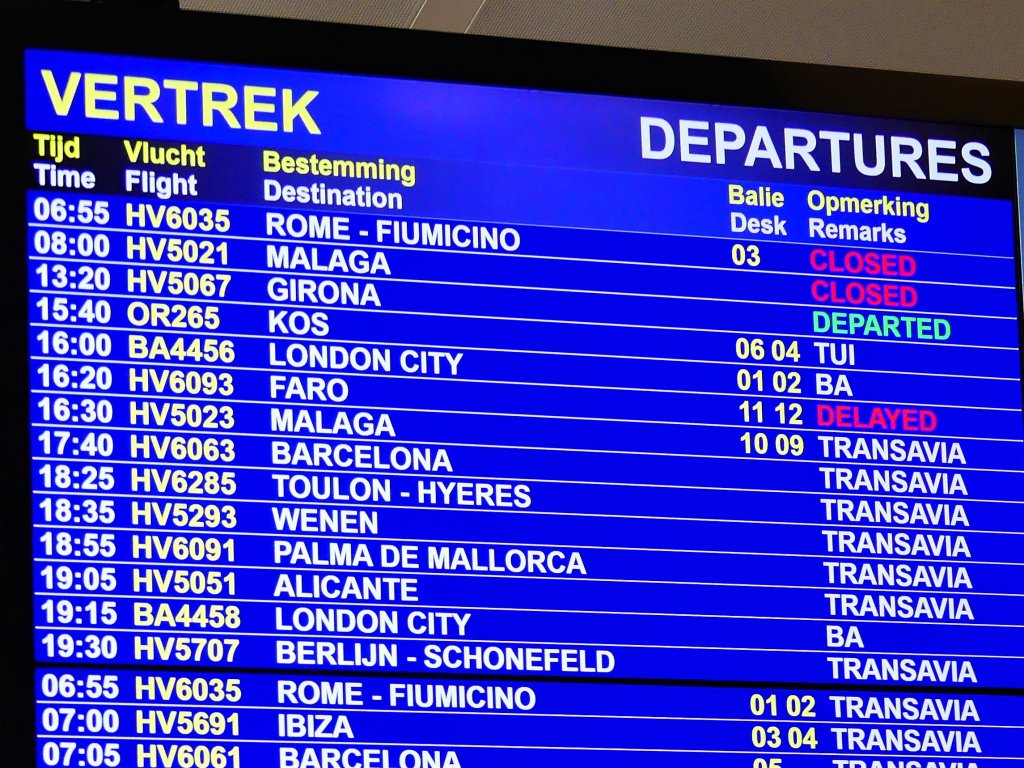 ---
Hot, Hungry and in Desperate Need of a Shower
When I finally arrived at my holiday destination it was after 10pm, I was feeling hot and hungry and in desperate need of a shower!
Hostel Le Penguin was pretty basic but the friendly staff made up for any discomfort (nothing I couldn't handle) I felt. Actually, everybody, I met there was friendly and interested in each other. Eating breakfast together with whoever was sitting outside, on Saturday the owner of the hostel fired up the BBQ and I vaguely remember we all went out together on Friday to a bar that you could only access if you knew the 'secret' location, a knock on a for me random door allowed us entry.
Exploring a New City – Day 2
I love exploring (to me) new cities! On Friday, my 1st full day, I got up early to make the most of my stay. The coastal city turned out not to be too big and since I was there for another 3 full day's I took my time as I strolled around. I ended up at a very touristic part of the boulevard where I bought a ticket for a boat trip to the deserted island 'Deserta' (great name!). It was super nice to see the city from the water and in 25 minutes the boat reached the small island. 2 hours later the boat would pick us up again so that gave me plenty of time to look around. I am not much of a 'lying on the beach in the sun' person but do like to walk along the coastline, look for seashells, seeing people struggle with their blow up beach chair.
When I arrived back in town it was about dinnertime. I felt like having some local seafood but didn't want to pay top dollar (or Euro..). I found a budget seafood restaurant on TripAdvisor and decided to give it a try. 'O Chavalar' turned out to be great! I had a craving for oysters and needed a fix. Well, this budget seafood restaurant provided me with the best oysters I ever tasted! I got about a dozen to myself and each and every one was delish. I also ordered a plate of sardines and they kept me busy for quite a while since they came as a whole, including bones. That was ok, I had plenty of time to debone them. This because I ordered 'a white wine' and apparently this meant ½ litre of wine. It all was yummy but I did fear the bill a little. The place was listed as a budget restaurant, but perhaps I did not understand everything right, the waiter didn't speak English too well and I meant to order 1 glass of wine but got half a bottle. I couldn't believe it when the whole bill was just €14!
€6 for the super fresh oysters (50ct a piece!!! Here in NL they cost €2,50 most of the times), €6 for the super fresh sardines and €2 for the wine. I came back the next day for another batch of oysters, scallops and a beer (the beer was 80ct).
TIP: Often they bring you a starter before asking you for one. Don't want it? You can just send it back and they won't charge you for it.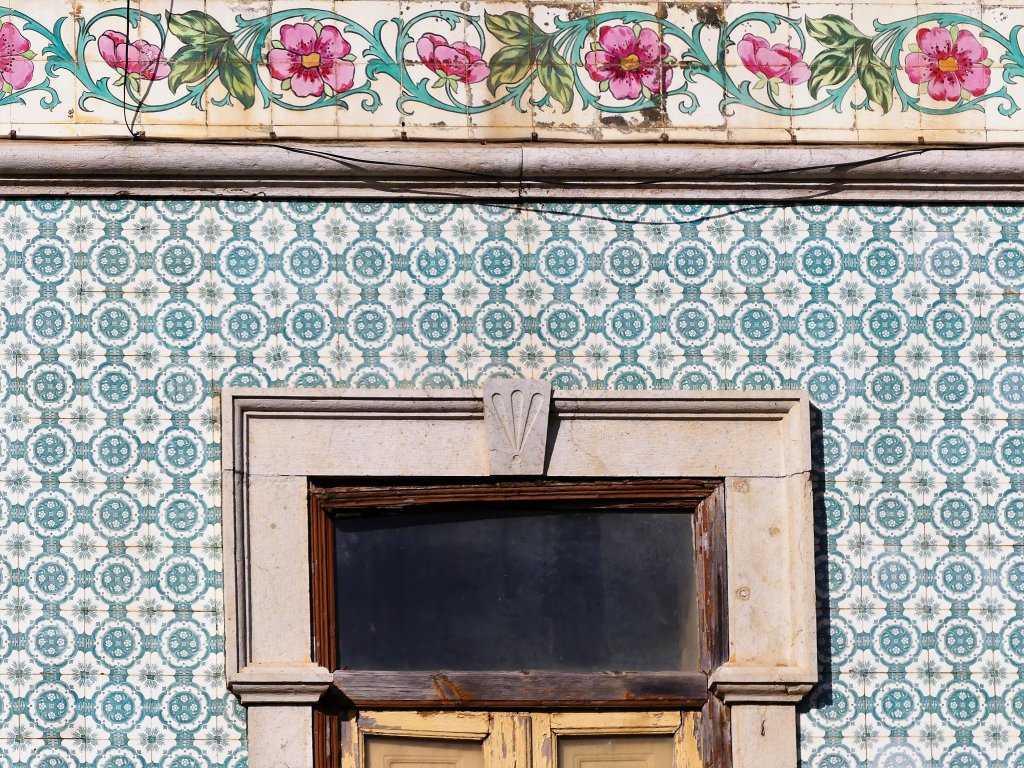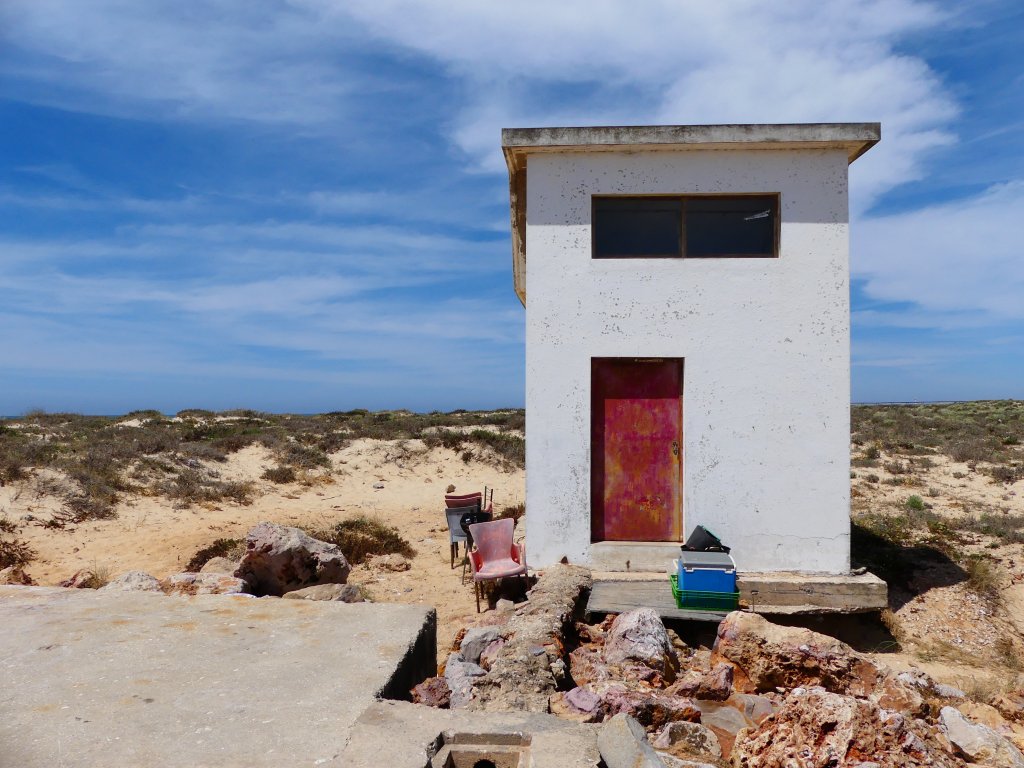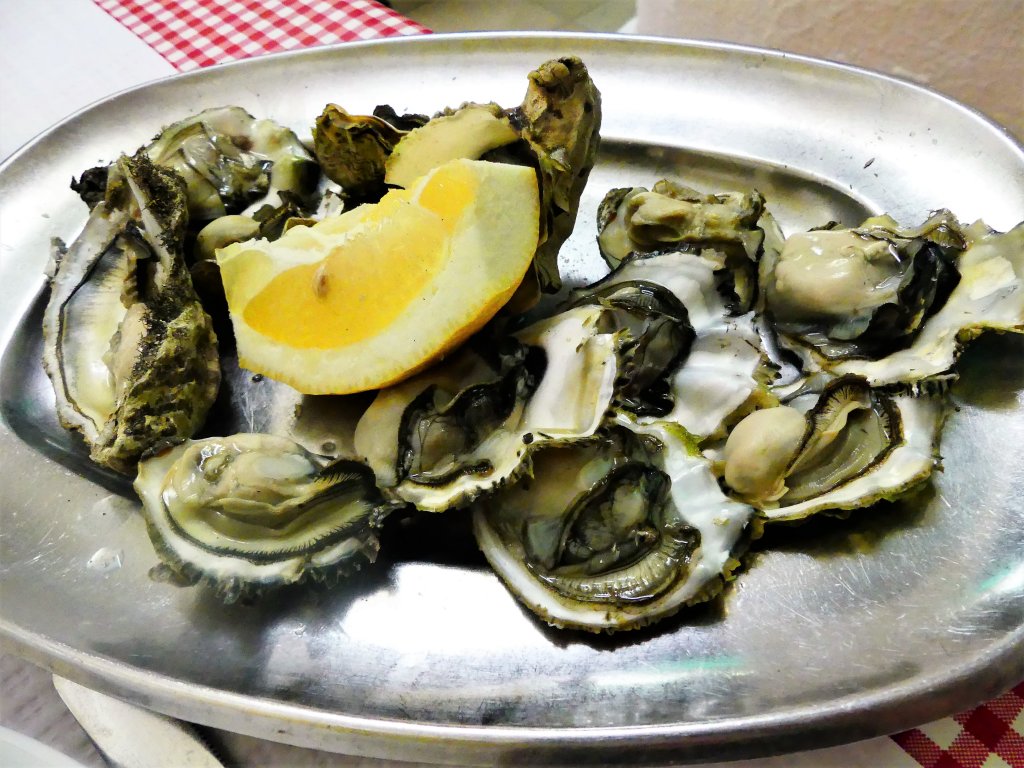 ---
Taking it Easy on my SRPRS.ME Holiday – Day 3
After a good night sleep (because of alcohol) I woke up feeling a little rough (because of alcohol). I decided to take it easy today since it was going to be a hot day and I needed to recover from the night before. I took a 2 hour train ride to another coastal town (Lagos). TIP: When you plan to travel by train in the area a few days in a row, It might be a good idea to buy a 2 day pass (€20,90) or a 3 day pass (€31,90). This could be a big money saver!
Lagos is more touristic that the location I just came from, it feels like the Brits took over this place! The harbour is beautiful and there are many places where you can get a nice meal and a cold drink. One of the things you 'must' do when in Lagos is to see the coastline by boat. I took a 1 hour boat ride (€15) to see the rocks and hidden beaches. I'm not too keen on these speedboats with a guy on the wheel who didn't seem to like his job as tour guide much but did like to speed on the water but besides that, it was a lovely trip. You can also visit the coastline by kayak or paddle boat but with all these speedboats coming and going that definitely would be too scary for me.
The old town is very beautiful. Small streets filled with little restaurants and gift shops make it easy to find a nice place in the shade, order ½ litre of sangria, some bread and 'chouriço' (pork sausage) and do some 'people watching'.
Make sure to get back to the railway station when you visit any town in the area. The trains don't go hourly and the last one departs around 8pm. I took the train back around 5ish, well in time for another oyster fix and to join a BBQ at the hostel.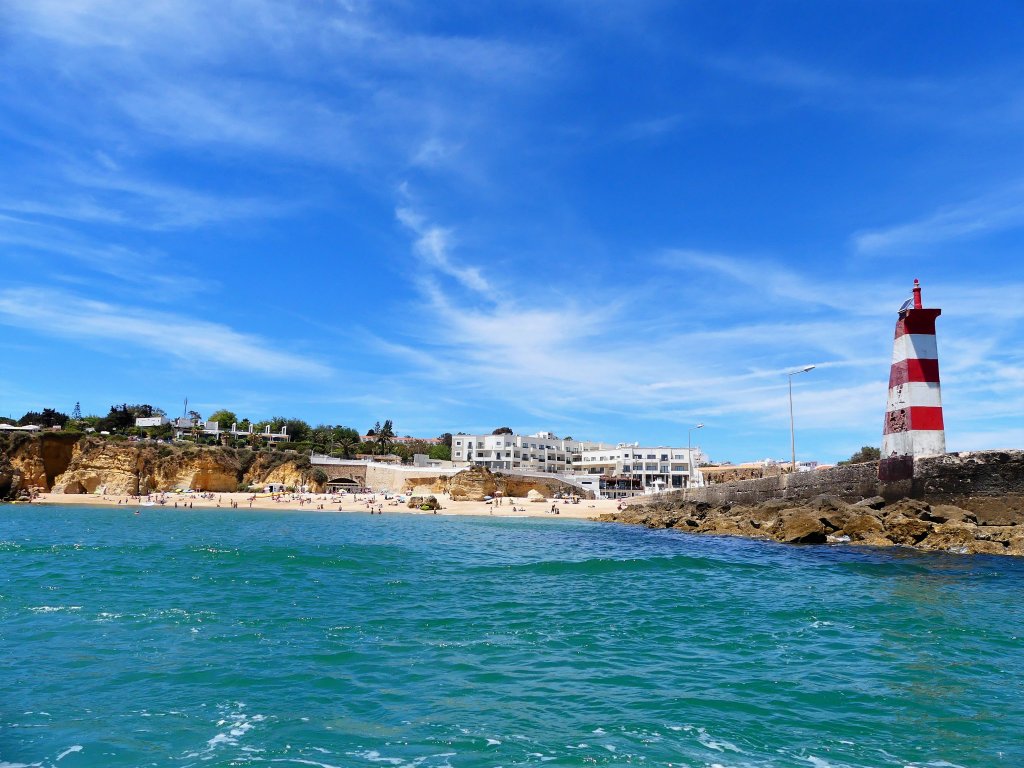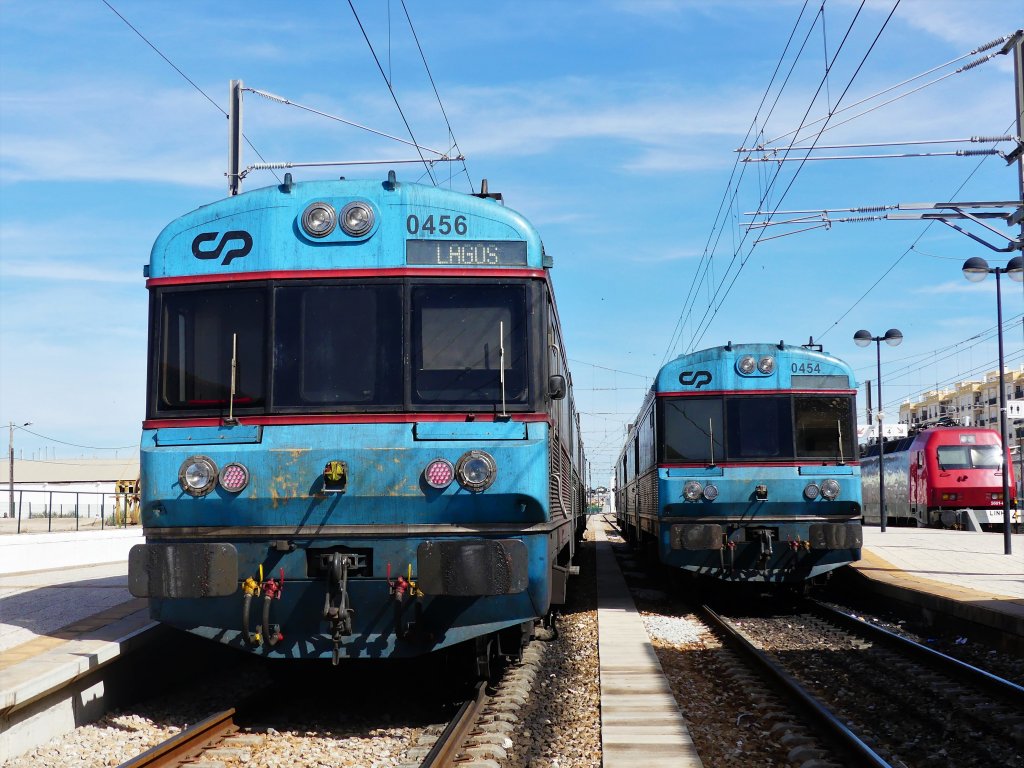 ---
Last Full Day – Day 4
When sleeping in a hostel, especially in a mixed dorm room, I always take into consideration that I might not sleep at all. To my surprise, I slept non stop from the time I hit my pillow till the time my alarm went off and this time there was no alcohol involved. Like I said before, everybody at this hostel was so friendly! Newcomers to 'our' 3 bunkbed room shared travel plans and every single one was interested in finding out who I was and where I was from. Hostel Le Penguin only had 26 beds so it was a cosy place to hang out at. Last December I stayed at The Generator Hostel in London and with 500 beds the social aspect seemed to be lost… Pity.
During (the free) breakfast I made plans for my last full day. I decided to take another train ride. This time in the opposite direction towards the Spanish border to a place called Vila Real de Santo António. I only stayed here for 2 hours since it was too hot for me to handle (33 degrees) and there wasn't too much going on. I took a walk along the dock (with hardly any shade). I'm sure it's a beautiful place but at the time I just wanted to get back on the train with air conditioning! I went back to the hostel to charge my phone/city map (TIP: download google maps on your phone. You can use it when you're not online, put the navigation on and you'll never get lost again) and for a small siesta in the air conditioned dorm. Come dinner time I went back into town for a drink with a girl from the hostel. She had to pass time before meeting a friend and I had to pass some time because I wanted to photograph the sunset. This had been my plan for 2 days already but lack of battery on my camera or battery in my body prevented that.
I'm so happy I got to see the sunset! The best place to watch is across the railroad track behind the harbour. You'll find many people there, some just waiting for the sunset, others making it into a romantic picnic.
Afterwards, I went to seafood 'Restaurante Faro E Benifica' overlooking the harbour. I left the starter on the table as I felt really hungry. The carrot salad, bread with sardine paste and olives was just what I needed! After studying the menu card in this (more expensive) restaurant I ordered a fish soup and my last batch of oysters in Portugal. The soup came in a big bowl and I had to scoop the soup on my plate myself. I guess this was a 2 person dish? I ate it all since it was delicious but left me quite full already, as you can imagine. Thank God oysters are not a heavy meal otherwise I would not have been able to finish them. By the time I did, I told myself I had enough oysters to last me atleast 1 year.
Back at the hostel I kindly passed for another round of drinking game (I already played it two time during my stay) and head to bed.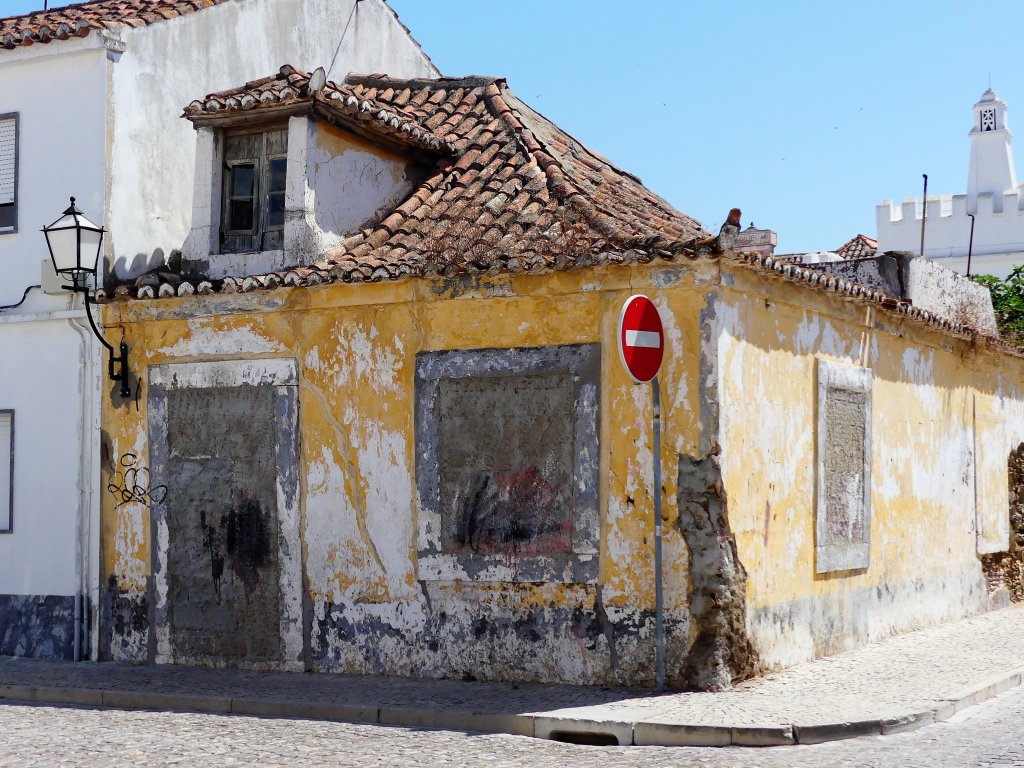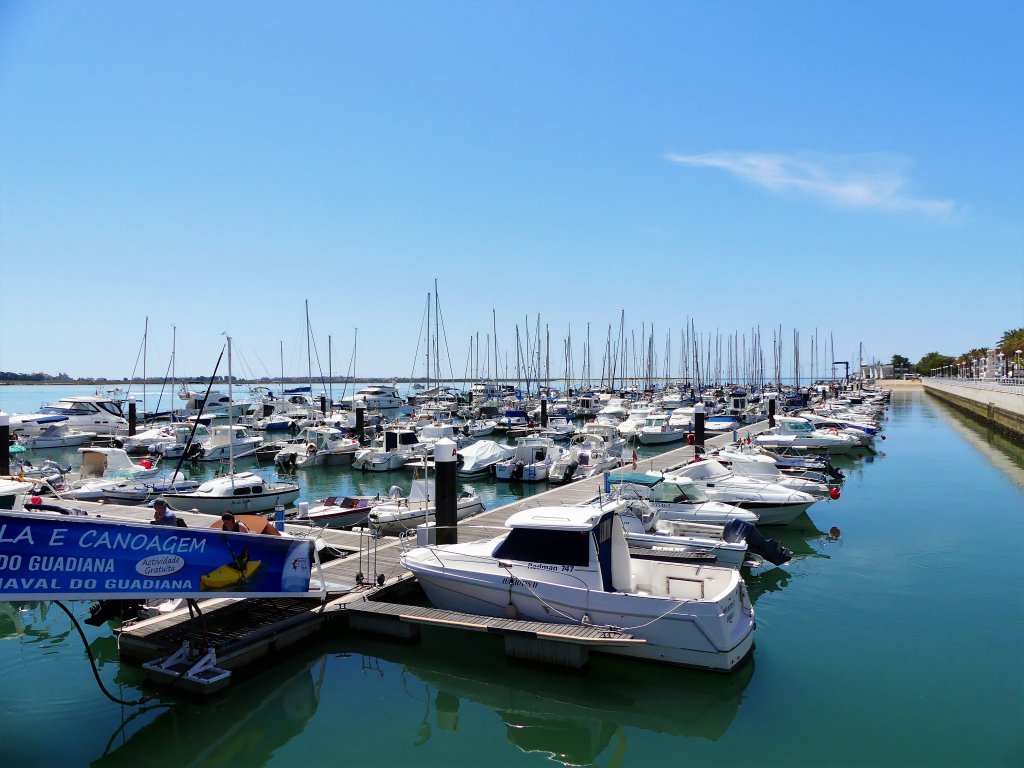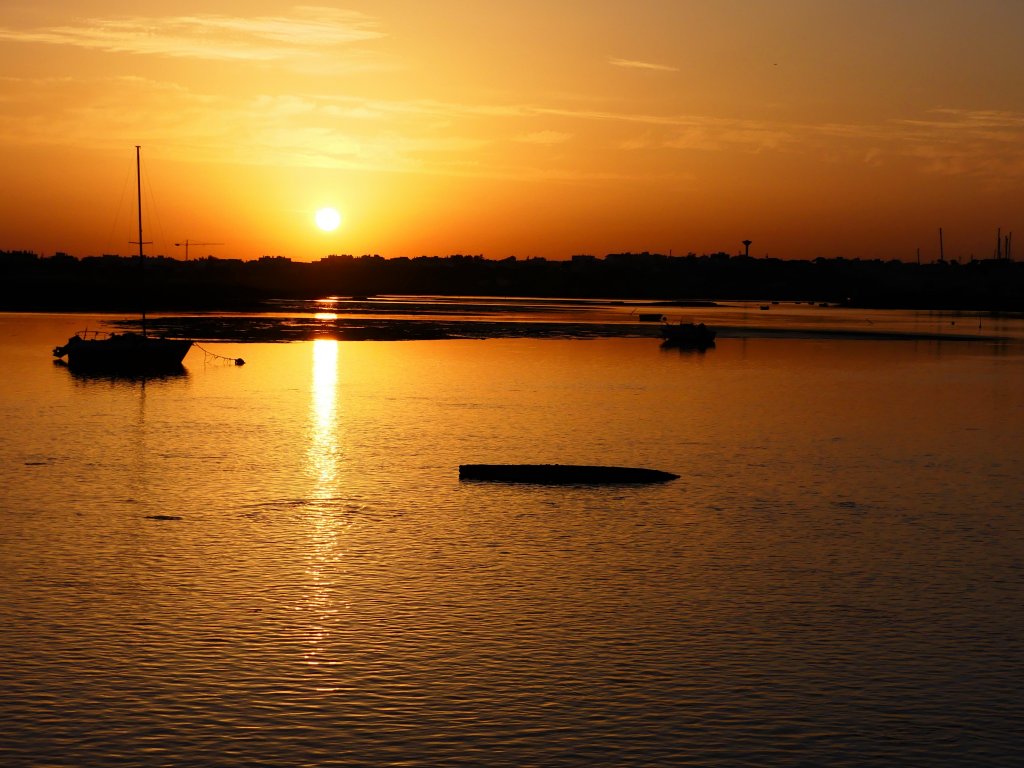 ---
Checkout, Back to NL – Day 5
On my last day here I could take things slow. Check out at the hostel was at 9, afterwards, I are my breakfast as slow as I could because I still had a whole day to fill and I had to carry my little suitcase around with me. I had to be at the airport at 5pm and wasn't sure how to fill this time.
I decided to head into town, go to the harbour, find a nice bar where I could hang all day and do something else I love to do on holiday: read a book.
I parked my butt in the shade, made myself comfortable and ordered a coffee. Yes, this was perfect! A small cool breeze from the sea, my book and I make a great team. This trip was amazing! SRPRS.ME provided me with yet another great holiday. Thanks guys!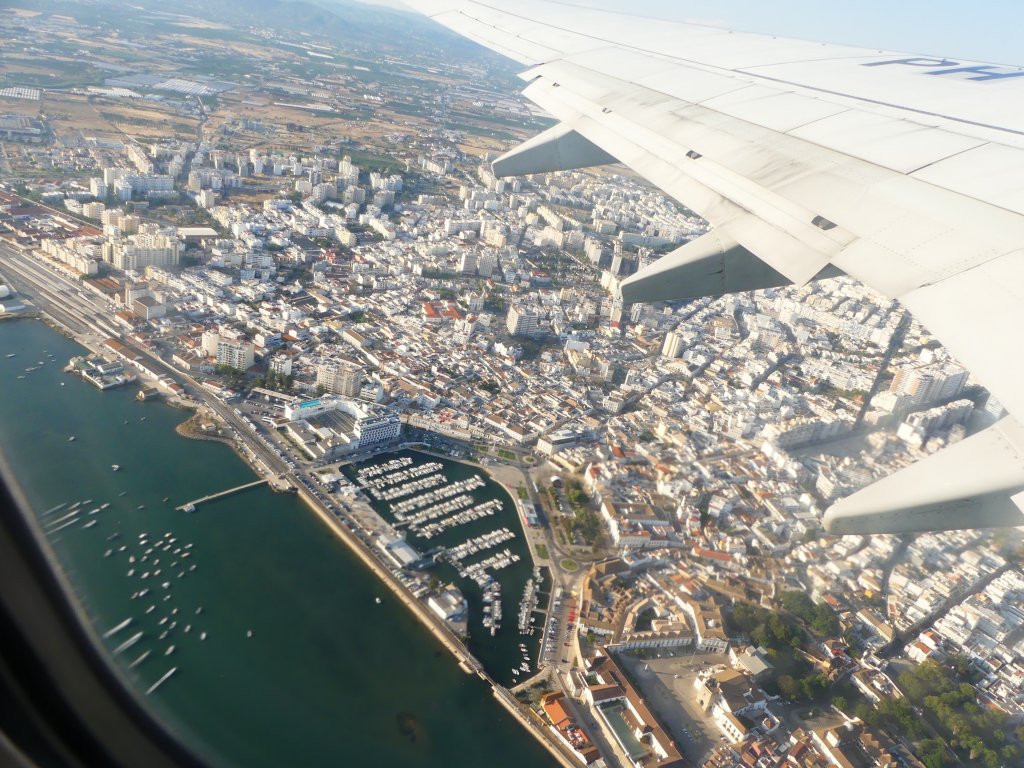 SRPRS.ME Holiday to: Faro, Portugal.
Destination revealed and surprise accomplished. I would have never taken a holiday to Faro, just because it wouldn't have crossed my mind. This lovely little town is a great place to visit. You'll see many storks as they find a home on many buildings or light posts in town, loads of graffiti and old buildings that have the typical Portuguese 'colourful tiles on the outside of the house' style. Most restaurants provide great value for money and it's really easy to visit other cities by train when wanted. Also, the nearby islands are a great idea to visit. I only visited one but there are a few more that are not deserted but have cute little towns with restaurants and beautiful beaches.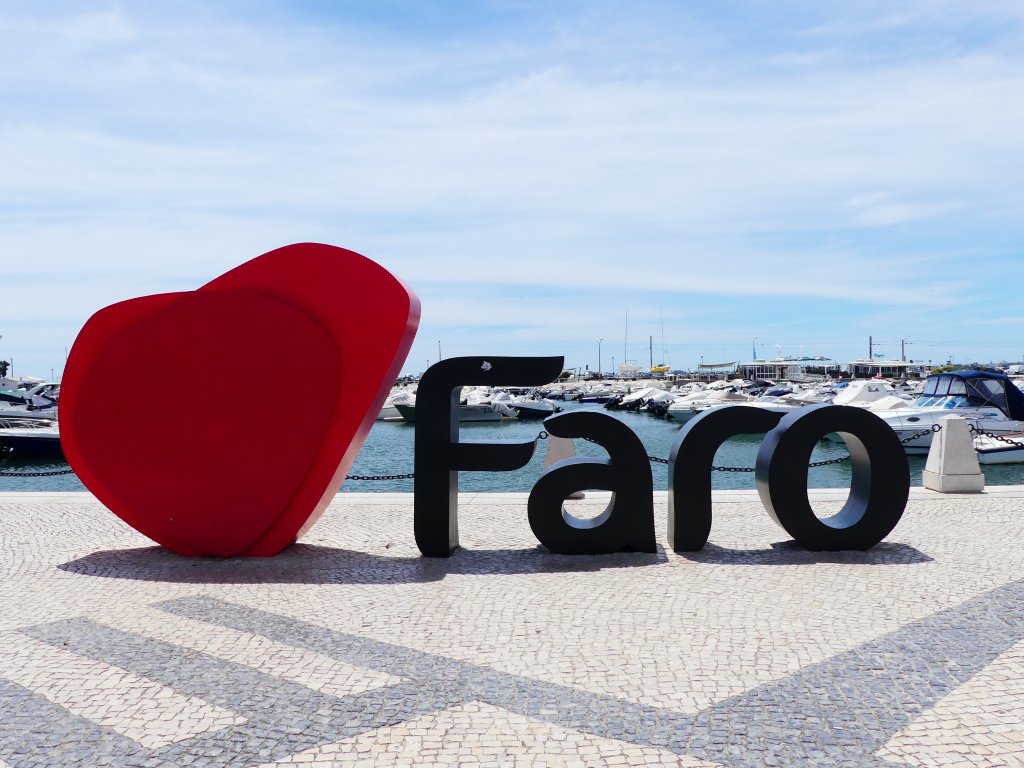 After reading this blog, would you book a SRPRS.ME holiday?
Blog + photo's by Petra Dielman.
Do you want to become an ArnhemLife blogger/vlogger too? You can! Email us at info@arnhemlife.nl as to why you would like to become a blogger/vlogger and what you'd like to write about. We'll get back to you ASAP to arrange a meetup!