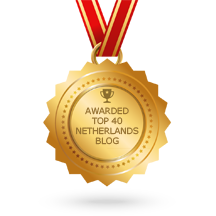 Walking Dinner Arnhem
Combine a nice city walk with a 3-course dinner in Arnhem? Sure!
We've selected 3 cosy restaurants where you can enjoy a beautiful (choice) dinner. After the starter, our guide will pick up your group for a 1-hour long city walk. The guide then drops you off at the 2nd restaurant for the main course.
1.15 hour later the guide will pick you up again for a 2nd city walk, also 1 hour long, and finish at the last restaurant for the dessert. A perfect event for a get together with friends, family or co-workers.
The duration: 4.5 hours.
Minimum group size: 10 people
Programm example (time is flexible)
18.00 – 18.45 Starter in the first restaurant
18.45 – 19.45 Guided tour with our ArnhemLife guide
19.45 – 21.00 Main course in the second restaurant
21.00- 22.00 Guided tour with our ArnhemLife guide
21.30 – 22.30 Dessert in the third restaurant
Prices
10-14 persons € 69.95 p.p. incl. VAT
15-19 persons € 66.95 p.p. incl. VAT
From 20 persons € 62.95 p.p. incl. VAT
Less than 10 people? When you are willing to pay for the minimum amount of 10 people, you can also book this package for fewer people than 10.
NOTE: Included is the 3-course dinner and 2-hour city walk, not included are drinks.
The 3-course menu will consist of a choice menu where you can choose from one or more meat, fish or vegetarian dishes.
4,5 hours
€69,95 p.p.
---
To book a tour contact us at:
info@ArnhemLife.nl
+31 (0) 6 133 688 77
All prizes are including 21% VAT/BTW.
PLEASE NOTE
We advise booking this tour at least 48 hours in advance.
Be at the start location 5 minutes before departure.
Due to the changing Dutch weather, it is important to make sure to be well equipped against rain and wind and to be wearing proper foot-gear for a walk.

CANCELLATION POLICY
Cancellations more than a week in advance costs administration fee of 15%.
Cancellation between a week and 48 hours prior to departure date costs 50% of the total amount.
Cancellation less than 48 hours prior to departure date costs 100% of the amount.
No show: no restitution