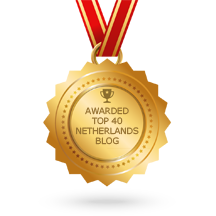 National Park And Kröller Möller Museum Bus tour
The National Park 'Hoge Veluwe' and Kröller Müller Museum are a must see when you visit The Netherlands! At the museum, you'll find work by Van Gogh, Monet, Seurat, Picasso and Piet Mondriaan to name but a few. In the National Park, you can take one of the free bikes and ride around the beautiful scenery.
On the way to the National Park and Kröller Müller museum, we'll make a stop at Radio Kootwijk. This unique building is a former radio transmitter station. Queen Emma brought about the first telephone connection in 1929 with the Dutch East Indies with the legendary words: "Hello Bandoeng Hello Bandoeng! Can you hear me?".
Note:
Minimal group size 10 people
less people have a set price of  € 890,-
Duration: 4 hours
€89,- p.p.
---
To book a tour contact us at:
info@ArnhemLife.nl
+31 (0) 6 133 688 77
All prizes are including 21% VAT/BTW.
PLEASE NOTE
We advise booking this tour at least 48 hours in advance.
Be at the start location 5 minutes before departure.
Due to the changing Dutch weather, it is important to make sure to be well equipped against rain and wind and to be wearing proper foot-gear for a walk.

CANCELLATION POLICY
Cancellations more than a week in advance costs administration fee of 15%.
Cancellation between a week and 48 hours prior to departure date costs 50% of the total amount.
Cancellation less than 48 hours prior to departure date costs 100% of the amount.
No show: no restitution