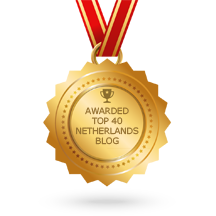 Mural City Bike Tour Arnhem
Not only in the city centre stunning murals can be found, also in the South of Arnhem and Klarendal graffiti and murals brighten up the streets and we know where to find them! Our local guide will take you on a bike tour to see them all.
The duration is about 2 hours, depending on the group size.
Start location is at Posse Espressobar, Oude Stationsstraat 4.
The duration is about 2 to 2,5 hours, depending on the group size.
Minimal group size 10 people for a set price of  €150,- but booking for less people is also possible!
Bring your own bike if you have one. Bike rental (€15,- p.p.) is possible but not included.
2 hours – 2,5 hours
€15,00 p.p.
---
To book a tour contact us at:
info@ArnhemLife.nl
+31 (0) 6 133 688 77
All prizes are including 21% VAT/BTW.
PLEASE NOTE
We advise booking this tour at least 48 hours in advance.
Be at the start location 5 minutes before departure.
Due to the changing Dutch weather, it is important to make sure to be well equipped against rain and wind and to be wearing proper foot-gear for a walk.

CANCELLATION POLICY
Cancellations more than a week in advance costs administration fee of 15%.
Cancellation between a week and 48 hours prior to departure date costs 50% of the total amount.
Cancellation less than 48 hours prior to departure date costs 100% of the amount.
No show: no restitution