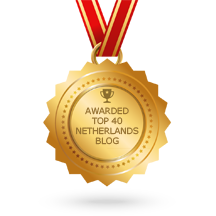 Arnhem in 6 Hours
In 6 hours you'll get to know the city like a local does. Visit some highlights, enjoy a lovely lunch or high tea and end at a museum or the zoo. We'll arrange 6 hours in Arnhem you won't forget! The start location is the Oude Stationsstraat 4.
(For the Arnhem in 4 Hours Tour click here)
Note:
Minimum group size: 4 people
less people has a fixed price of €319,-
Duration: 6 – 6,5 hours
€84,95 p.p.
---
To book a tour contact us at:
info@ArnhemLife.nl
+31 (0) 6 133 688 77
All prizes are including 21% VAT/BTW.
PLEASE NOTE
We advise booking this tour at least 48 hours in advance.
Be at the start location 5 minutes before departure.
Due to the changing Dutch weather, it is important to make sure to be well equipped against rain and wind and to be wearing proper foot-gear for a walk.

CANCELLATION POLICY
Cancellations more than a week in advance costs administration fee of 15%.
Cancellation between a week and 48 hours prior to departure date costs 50% of the total amount.
Cancellation less than 48 hours prior to departure date costs 100% of the amount.
No show: no restitution