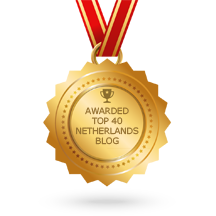 Coffeeshop Tour
No, we will not do drugs with you! This tour is made to provide information and understanding. A local guide will take you to 3 coffee shops in Arnhem where you'll learn about the history of drug use in The Netherlands, the difference between hard drugs and soft drugs and how to recognise good product from bad product.
Minimum age to attend this tour is 18 years, ID verification is required before entering a coffee shop.
The duration is about 2 hours, depending on the group size.
Minimal group size 10 people for a set price of  €225,- but booking for less people is also possible. The price will stay €225,-.
Start location is at Arnhem Central Station, outside of the Mc Donald's.
You might find our blog 'Living in the Netherlands, where we all smoke week' interesting to read. 😀
Duration: 2  hours
€22,50 p.p.
---
To book a tour contact us at:
info@ArnhemLife.nl
+31 (0) 6 133 688 77
All prizes are including 21% VAT/BTW.
PLEASE NOTE
We advise booking this tour at least 48 hours in advance.
Be at the start location 5 minutes before departure.
Due to the changing Dutch weather, it is important to make sure to be well equipped against rain and wind and to be wearing proper foot-gear for a walk.

CANCELLATION POLICY
Cancellations more than a week in advance costs administration fee of 15%.
Cancellation between a week and 48 hours prior to departure date costs 50% of the total amount.
Cancellation less than 48 hours prior to departure date costs 100% of the amount.
No show: no restitution