Ode to the Party Aardvark
On September 12, 2013, Burger's Zoo donated the Party Aardvark to the Municipality of Arnhem in honor of their 100th anniversary. The Party Aardvark weighs more than 150,000 kilos and is 9 meters high, 13 meters wide and no less than 30 meters long. So this huge statue is a real ode to the Aardvark. It took four months to build the massive steel and concrete structure. This was all possible under the guidance of art executor Job Saltzherr of Job Art. The statue has moved from its birthplace Industrial Park Kleefse Waard to the Bartok Park, next to Rozet. The small park is certainly a lot cozier and the statue is especially a popular attraction with children. The Party Aardvark is easy to climb and looks great on a photo.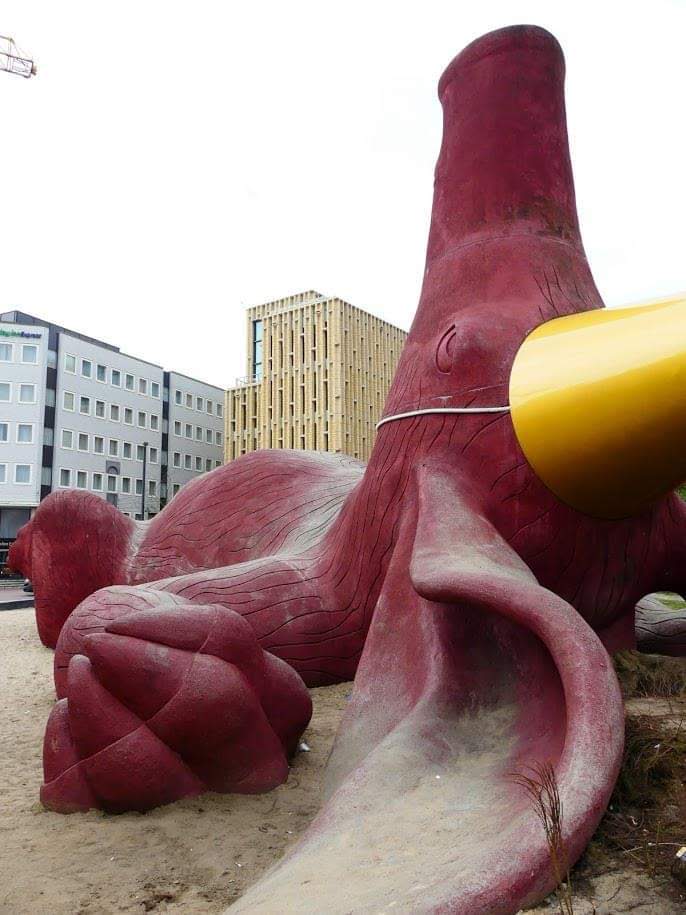 Artist Florentijn Hofman
The man behind the Party Aardvark is visual artist and essayist Florentijn Hofman. In 2000 he graduated from the then Christian Academy of Visual Arts in Kampen. This is now known as ArtEZ Art & Design Zwolle. He now works and lives in Arnhem but was born in Delfzijl. Florentine is known worldwide for its Rubber Duck, a huge yellow rubber duck that can float. His latest work is the 'Selfie Panda' being installed in Dujiangyan, China. Florentijn is known worldwide for his Rubber Duck, but for the people of Arnhem he will always be the artist behind the Party Aardvark. Florentijn participated in the 21st season of Wie Is De Mol? Unfortunately he had to leave in episode 3, but we enjoyed him.
Fuss around the Party Aardvark
The owner of the plot of land where the Party Aardvark is located has big plans. 55 new homes are being built on the site of the Feestaardvarken, which is why artist Florentijn Hofman and the municipality of Arnhem have to look for a new home for the sculpture. Burger's Zoo has reported that the statue will first return to the zoo itself. There is enough space there for the Party Aardvark and can therefore lie there until a new home is found for the artwork.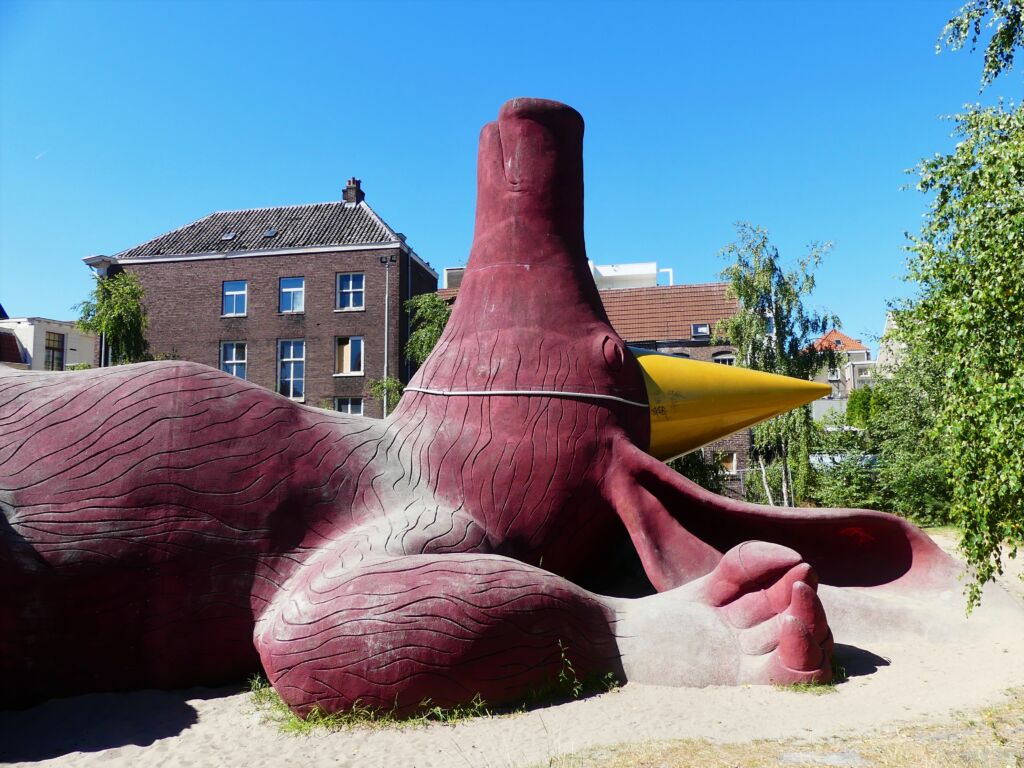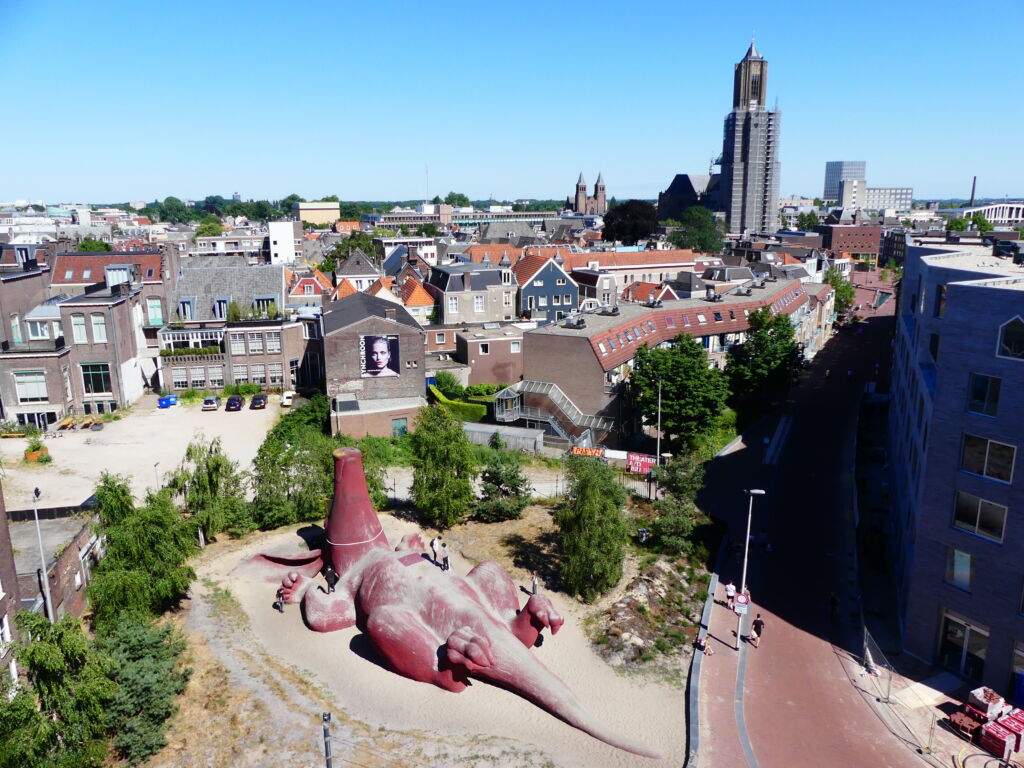 Oh Aardvark…
O Aardvark, you are a gift to the city,
A pearl in Arnhem, a real treasure.
If only we could talk to you for a moment,
Before you have to leave this place in Arnhem Noord
People climb and clamber over you,
You are not very huggable, you are actually a very big stone.
So for Rozet, that's your home, isn't it,
Where are you going? Maybe on the square in front of the Filmhuis?
You belong to Arnhem, we love you,
Big red rascal, we stay positive!
Goodbye will be soon
A new place where you can relax, that is the aim.
Click on one of the photos below and learn more blogs about Arnhem.