Heatwave in Arnhem. Find our where you can cool down
Temperatures are rising and before you know it you have to get ready for a HEAT WAVE!
One person loves it, it cannot be warm enough, but for others it feels like hell. We write this blog for the last category. Read on and discover the best places in Arnhem where you can cool off during the heat wave.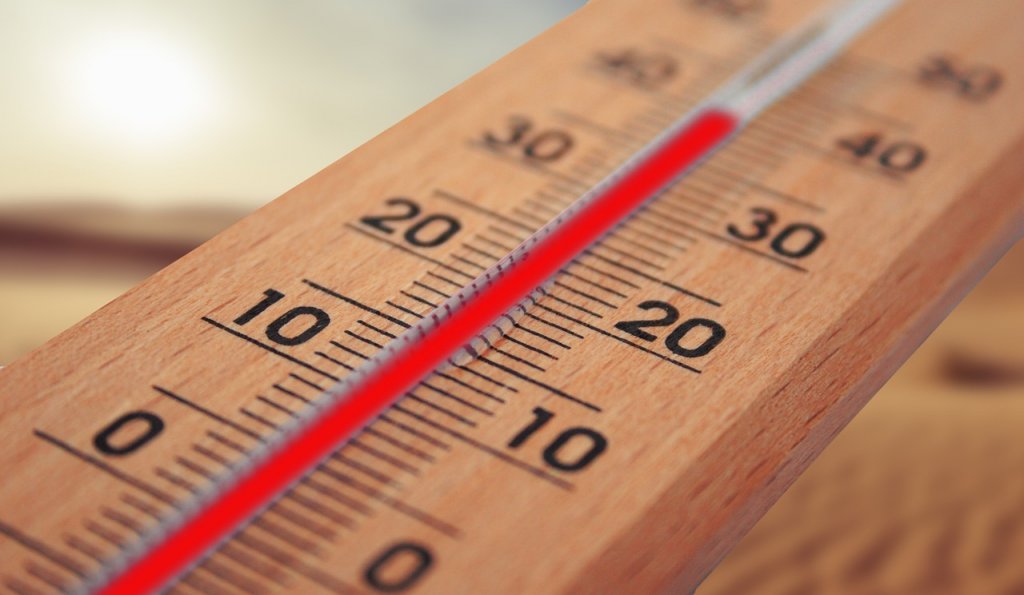 Swimming in Arnhem – heatwave in Arnhem
In Arnhem you can go to different indoor and outdoor pools.
Cool off by taking a dive into indoor swimming pool De Grote Koppel. Arnhemmers all remember going there as a child during a birthday party, mainly because it's pool with artificial waves. Another indoor pool is Zwembad Valkenhuizen.
Swimming outdoors is also possible. You can find a beautiful open air swimming pool at Openluchtzwembad Klarenbeek. There is a small pool for kids and a big pool for the rest, including a diving board and slide. There are also many fields where you can lay down to relax in the sun or shade.
Other options for swimming outside is Rijkerswoerdse Plassen, the Rosandepolder or in the south of Arnhem, between the Nelson Mandelabridge and John Frostbridge. We'll tell you more about that location later.
*Photo Openluchtzwembad Klarenbeek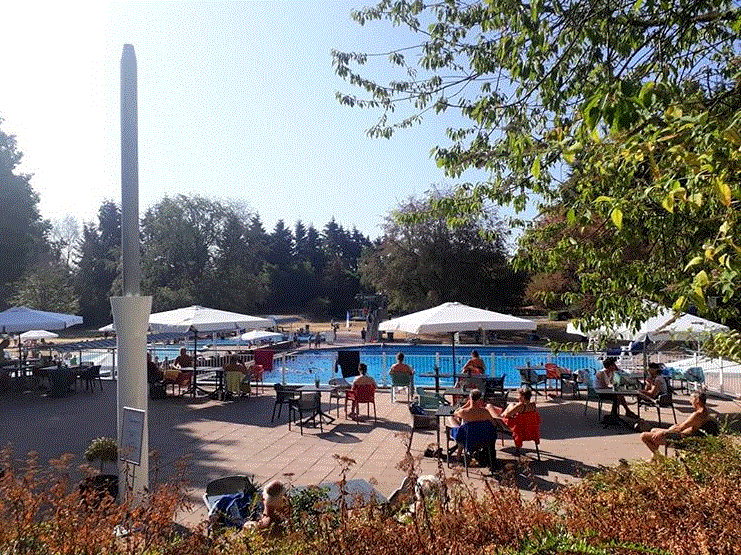 Pretend you are not in Arnhem – heatwave in Arnhem
How can you pretend that you're not in Arnhem when you are not leaving Arnhem?
There are certain locations that makes you feel like you are in another city,or country even! Think for example of Rose's Beach on the Rijnkade in Arnhem Noord where a small temporary beach club can be found.
Strand Zuid is built on the other side, between the two bridges. At this beach club you can sit comfortably with your feet in the Rhine. If you want to swim in the Rhine, be careful! The undercurrent is very strong and cannot be underestimated. Swimming across the Rhine is therefore not recommended and actually forbidden. A fine will set you back €140-. Do you still want to cross the water from one side of Arnhem to the other? Then take the AMS ferry. You are over for 1 euro!
Another place where it doesn't seem like it's Arnhem is the Duizelsteeg. This alley at the Korenkwartier looks like a copy of a street in a picturesque French village. Enjoy a late dinner and order a nice wine for the ultimate holiday feeling.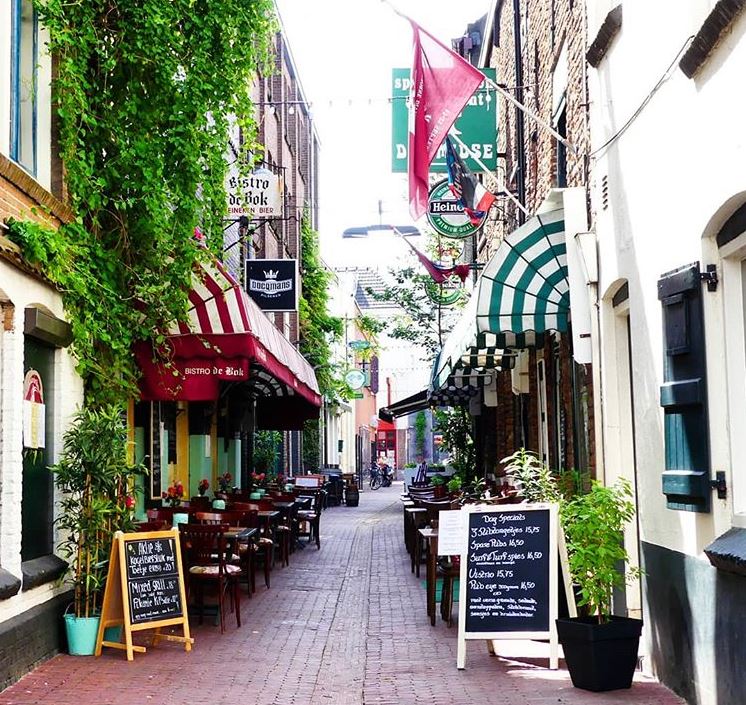 Eat an ice cream, or two – heatwave in Arnhem
… or taste all flavors! What is a better reason than a heatwave to eat all the ice cream you want? (Double points if you also had your tonsils out recently ;).)
Ice cream is not only delicious, but can also make you happy! 'New research shows that eating ice creams not only makes you happier, but also smarter,' we read in an article online. It goes on: 'it also appears that your orbitofrontal cortex (certain part of your brain) is activated while eating ice cream. A sign of emotional pleasure, which would make you happier.'
Now you want to go to the nearest ice cream shop for sure! Our friends from indebuurtArnhem have listed 6 Arnhem ice cream vendors in their (Dutch, but you'll see the locations) blog.
What flavor will you try first?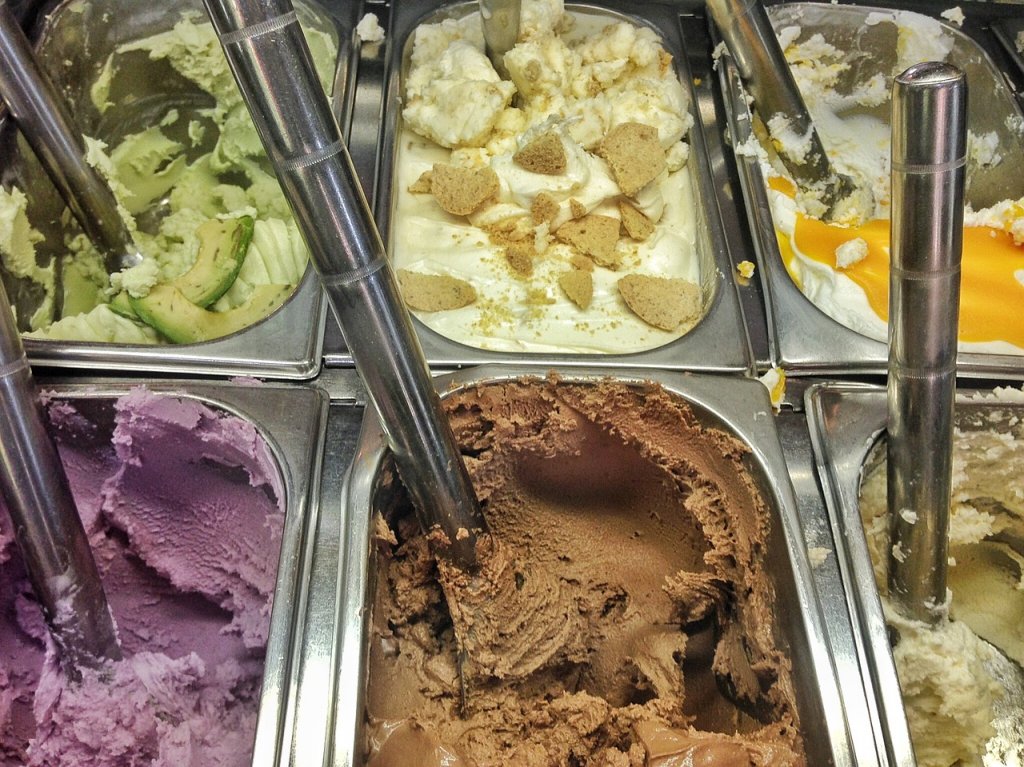 Stick your feet in a fountain – heatwave in Arnhem
Finally, we recommend that you take off your shoes and immerse your feet in an Arnhem fountain. Top 3 most suitable in our eyes are:
The Aku Fountain on Willemsplein. Are you going for the ultimate holiday feeling? Then order a nice cold drink at Mexican restaurant Popcatepetl and enjoy the surroundings. There is plenty to see as many people pass by.
The fountain in Sonsbeek Park, near the Zwanenbrug (Swanbridge). Take some food and drinks with you, lput a blanked down at the water's edge and swing your legs into the water. With a bit of luck you can also see a beautiful rainbow!
The fountain on De Markt. This fairly new fountain is very suitable for children or four-legged friends who are also looking for a cooling off. The fountain is not switched on on Friday and Saturday because market stalls fill the square.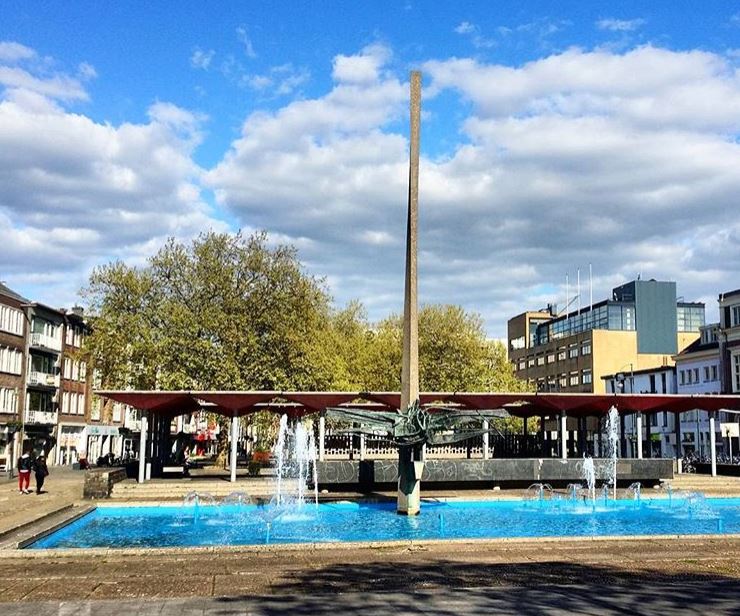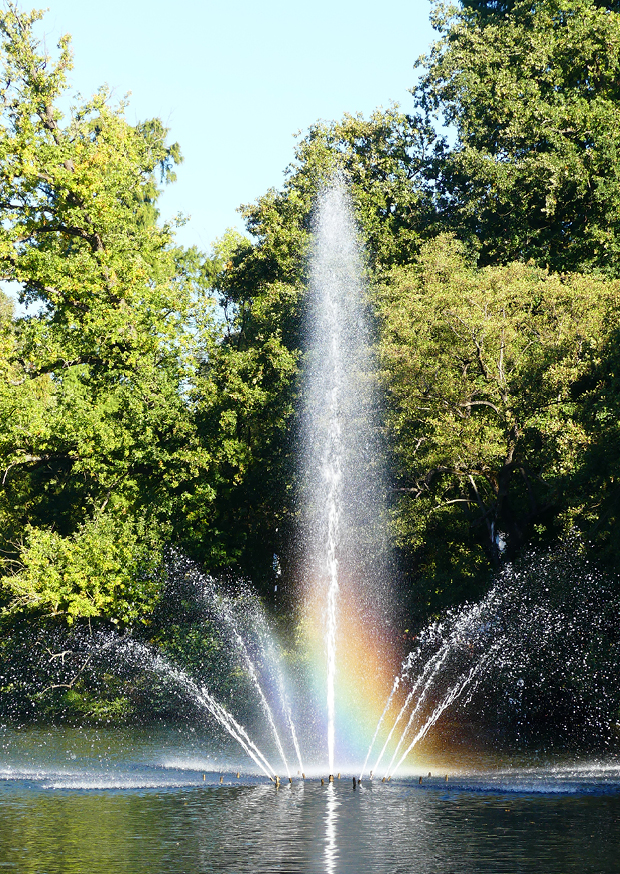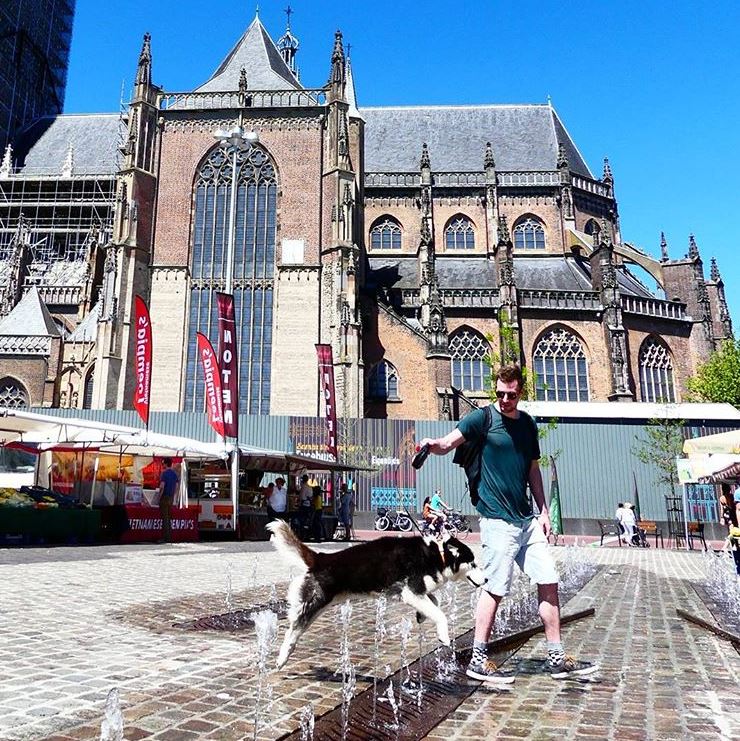 About ArnhemLife
The lack of English information about Arnhem disturbed founder Petra Dielman so much that she decided to start a blog with information about Arnhem from a "local point of view".
In 2016 we added our 1st tour to the website: The Mural Art City Walk. Many beautiful murals appeared in the city as a result of the transACTION art fair in Sonsbeek Park, the murals are beautiful and we want as many people as possible to see them!
Since then, other murals have been added to the walls of the city, making our murals city walk constantly changing and always interesting. It is our best-selling tour so far.
Our passion is to share information for people who are interested in Arnhem: expats, tourists, students and residents. The way we most want to share this information is through city tours and blogs.
The tours that we offer are very suitable for business events, schools, friends or family gatherings.
We can tailor each tour to meet your needs. For example, a customer wanted a bus tour in Arnhem for his group of 100 people, so we made one for him (now available). They also wanted tours in Leiden and Maastricht, no problem for us, we listen to your requests and make the best possible customized tour.
Do you want us to add your bar / restaurant / museum / hotel / store to the website or do you have an upcoming event? Let us know via info@arnhemlife.nl and we will contact you.