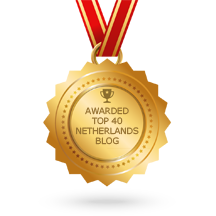 9 Day Netherlands Tour
During the 9 Day Netherlands Tour we will take you on a journey you'll never forget! Wish to plan a shorter or longer stay with specific places you'd like to visit? Don't hesitate to contact us about the possibilities.
Be amazed by the sheer beauty of the Netherlands, it's hospitality and diversity.
Learn about the difference between The Netherlands and Holland, our many traditions, our rich history, versatile landscape and taste some sturdy Dutch cuisine.
Our guides will make sure your trip in The Netherlands is well organised and tailored to suit your needs.
Highlights:
Canal cruise in Amsterdam
Rijksmuseum in Amsterdam
Keukenhof/Lisse (during flower season)
Giethoorn
Volendam
Kinderdijk
Rotterdam
Kröller Müller Museum
National Park Hoge Veluwe in Otterlo
Madurodam
Scheveningen
Gouda
Roermond Shopping Mall
Included
4**** hotel
8x dinner
6x lunch
Tickets to all the excursions
Bus transport
Local Guide
Programm with the daily timetable and activities
A 13 page calendar to take home with photos of all the places we visited in The Netherlands
Insurance
Would you like to receive our brochure and price list? Contact us and we'll send it to you ASAP.
Price and timetable will vary depending on group size, contact us for the options
---
To book a tour contact us at:
info@ArnhemLife.com
+31 (0) 6 133 688 77
All prizes are including 21% VAT/BTW.
PLEASE NOTE
We advise booking this tour at least 48 hours in advance.
Be at the start location 5 minutes before departure.
Due to the changing Dutch weather, it is important to make sure to be well equipped against rain and wind and to be wearing proper foot-gear for a walk.

CANCELLATION POLICY
By agreement of the invoice, email it back signed.  In the 1st week after the booking is confirmed 15% of the total amount needs to be transferred regarding insurance applications. 100% of the invoice must be paid 14 working days before the start date of the tour. * We do not go abroad to sign a contract regarding a tour. We do not make deposits for the tour without a down payment. If the customer (you) cancels, the incurred costs will be charged + 2% of the total sum, regardless of when the cancellation occurs. No money back when fewer people participate in the tour than booked for. Not included travel to The Netherlands