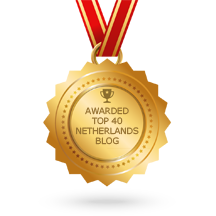 Green Bike Tour Arnhem (Advanced)
The Arnhem area is very suited to explore by bike. Together with a guide, you'll visit multiple parks in and around Arnhem. 60% Is uphill, that is why this bike tour marked 'advanced'.
Highlights:
-Park Sonsbeek
-Park Zypendaal
-Park Klarenbeek
-Park Angerenstein
-Rosendael Castle
-Museum Bronbeek
-Park Presikhaaf
-Musis Park
-Stop for lunch (lunch is included in the price)
-End at a bar for a well-deserved drink (also included in the price)
The duration is about 6 hours, depending on the group size.
Start location is at the Arnhem Central Station, outside, in front of the McDonalds.
We also provide a bike rental service.
6 hours
€65,- p.p.
---
To book a tour contact us at:
info@ArnhemLife.nl
+31 (0) 6 133 688 77
All prizes are including 21% VAT/BTW.
PLEASE NOTE
We advise booking this tour at least 48 hours in advance.
Be at the start location 5 minutes before departure.
Due to the changing Dutch weather, it is important to make sure to be well equipped against rain and wind.

CANCELLATION POLICY
Cancellations more than a week in advance costs administration fee of 15%.
Cancellation between a week and 48 hours prior to departure date costs 50% of the total amount.
Cancellation less than 48 hours prior to departure date costs 100% of the amount.
No show: no restitution
Other ArnhemLife Bike tours: