Health care in Arnhem
You had an accident or got the flue. Thus, you are looking for a doctor or just some meds. In the following, we will give you several options by listing hospitals, pharmacies and normal doctors.
Hospital Rijnstate
Adress: Wagnerlaan 55,
phone number: 088 – 005 8888
phonen umber for foreigners: 0031 – 26 378 8888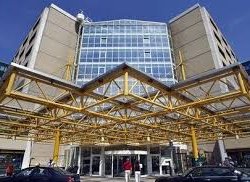 VGZ Zorgverzekeraar NV
Adress: Nieuew Stationsstraat 12
phone +319008490
BENU Apotheek Musis
benuapotheek.nl
Velperbuitensingel 15
Arnhem
026 442 6834
Apotheek "Het Dorp"
apotheekhetdorp.com
Jachthoornlaan 1-A Arnhem
026 370 3111
Kringapotheek"Velperweg"
apotheekvelperweg.nl
Velperweg 71
Arnhem
026 442 6565
Doctors
Take a look here for the names and addresses of local doctors. For some doctors, you have long waiting hour, but it is best to ring the doctor first in the morning. Especially if you are not his patient.
Note: basic medication can also be found at stores like the Kruidvat, Etos or DA and even at local supermarkets.